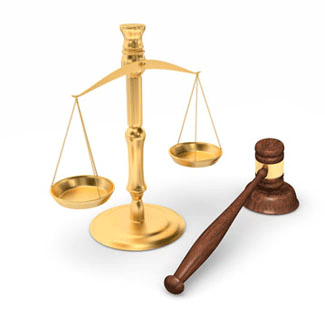 Trials Against Monsanto Will Continue in August 2019
Over $2.2 billion in damages have been awarded in three trials where plaintiffs allege Roundup herbicide gave them cancer
Monday, May 20, 2019 - The next trial pitting a cancer victim that alleges that the lethal chemical compound called Roundup herbicide caused them to develop cancer is scheduled to begin in August 2019 in Monsanto's hometown of St. Louis. A jury is scheduled to hear the allegations from 50-year old Sharlean Gordon who was diagnosed with non-Hodgkin's lymphoma in 2006 after using Roundup for about 15 years.
The Gordon trial will be in the wake of the enormous $2 billion jury verdict levied against Monsanto/Bayer in recent weeks. Californians Alva and Alberta Pilliod, both in their 70s, were each diagnosed with Non-Hodgkin lymphoma after having used Roundup herbicide on and around their property for close to 40 years. The billion-dollar verdict was the third against Monsanto in three trials. The first jury awarded DeWayne Lee Johnson $289 million for his cancer developed from several years of coming into direct skin contact with Roundup herbicide. That amount of the jury award was reduced to $78 million. The second decision against Monsanto was in favor of Edwin Hardeman in the amount of $80 million for having developed the same disease after using Roundup on his estate for many years. Monsanto Roundup herbicide lawyers helping families nationwide offer a free consultation before filing a claim.
Experts believe that trying the case in St. Louis could benefit the plaintiff for a number of reasons, the first being that Missouri juries have a history of awarding record-setting punitive damages against multinational companies in order to send a clear message to them to clean up their act. The St. Louis Post-Dispatch reported that "A St. Louis jury (recently) awarded $550 million in actual damages and $4.14 billion in punitive damages in a lawsuit against Johnson & Johnson over claims its talcum powder caused ovarian cancer in women who used the company's products for years." Secondly, attorneys for Ms. Gordon will be able to call Monsanto company executives to the stand to testify regarding a number of issues including internal company memos that show that Monsanto ghost wrote scientific studies and manipulated test results to favorably spin the study's determination of the detrimental health effects that Roundup herbicide could have on people who use it regularly. The law stipulates that a witness cannot be forced to travel more than 100 miles or out of state where they live or work in order to testify, as per the Environmental Health News. On the other hand, Monsanto could benefit from economic loyalty from being one of the state's top 25 employers.
The jury verdicts run contrary to the opinion of the U.S. Food and Drug Administration that issued a statement during the Pilliod trial that glyphosate, the active ingredient in Roundup was safe and non-carcinogenic to humans. In spite of that, plaintiffs lawyers have been able to show that glyphosate alone is not on trial but the chemical compound in the Roundup herbicide is. Scientists have shown that glyphosate could be carcinogenic when mixed with the surfactants found in Roundup and when it comes into direct contact with the skin during industrial usage. Farmers, landscapers, maintenance workers, and home lawn keepers and gardeners are the ones contracting cancer and claim Monsanto had a duty to warn them to wear protective waterproof clothing at the very least. One plaintiff, DeWayne Lee Johnson testified that he was so concerned about Roundup's safety profile that he called the company to get the latest safety guidance on Roundup and left a detailed personal message, yet was never contacted by Monsanto.
More Recent Roundup Cancer Lawsuit News:
Lawyers for Roundup Cancer Lawsuits
Attorneys handling Roundup cancer lawsuits for leukemia, non-Hodgkin lymphoma, and multiple myeloma offer free, no-obligation case review for individuals and families who believe they may have grounds to file a Roundup cancer lawsuit. Working on a contingency basis, these attorneys are committed to never charging legal fees unless they win compensation in your Roundup cancer lawsuit. The product liability litigators handling Roundup claims at the Onder Law Firm have a strong track record of success in representing families harmed by dangerous drugs and consumer products.