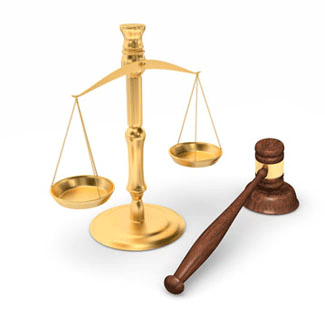 California Designation Helps Roundup Lawsuits
A California ruling in September of 2015 has served as evidence for plaintiffs that have filed Monsanto Roundup lawsuits.
Saturday, January 7, 2017 - California's Environmental Protection Agency was the first state body to label the main ingredient in Roundup as a carcinogen, a big boost for plaintiffs that would go on to file Monsanto Roundup lawsuits. The announcement was made in early September of 2015, and since that time the U.S. District Court for the Northern District of California has been chosen to serve as the central hub for multidistrict litigation regarding Roundup lawsuits. The state's designation came in response to the International Agency for Research on Cancer's announcement in March of 2015 that the ingredient, glyphosate, was a potentially cancer-causing chemical. California took it one step further by claiming that glyphosate does cause cancer.
The official statement was put out by California's Office of Environmental Health Hazard Assessment (OEHHA). The statement cites a number of case-control studies and reported incidents around the world that corroborate the claim that Roundup contains a carcinogenic ingredient. This served as a catalyst for Roundup lawsuits in California, where they are as prevalent as anywhere in the country.
Roundup is Monsanto's feature herbicide and is used both personally and commercially by consumers worldwide. Plaintiffs claim that the company not only knew that their product contained a carcinogen, but that the company intentionally tinkered with certain studies and testing to fraudulently get the results they wanted. The Roundup cancer lawsuits claim that Monsanto had a responsibility to warn consumers of the true nature of glyphosate and the effect it could have on people if used too liberally or without proper care. There are even arguments that glyphosate should not be used at all because of the dangers involving cancer connected to the chemical.
Both plaintiffs and their Roundup lawyers insist in the lawsuitsthat warnings from Monsanto would not have only alerted consumers to the dangers of the product, but also may have dissuaded them from buying Roundup in the first place. This would have hurt the marketability of the product, and plaintiffs have argued that this is a reason Monsanto never elected to warn consumers about glyphosate.
Plaintiffs who have filed Monsanto Roundup cancer lawsuits have in many cases either gone through a number of surgeries or even passed away due to cancer they believe they contracted from glyphosate. Those plaintiffs and their estates are trying to recover damages from Monsanto for what they believe were preventable hardships they had to endure. Monsanto thus far has denied that it did anything wrong, though evidence speaking to the contrary is mounting. Roundup lawsuits are building throughout the country as news spreads that the company lied about its knowledge that glyphosate was cancer causing ingredient in Roundup.
California was the first state to determine that glyphosate was cancer causing agent, and there could be more state bodies like OEHHA that may make similar designations in the future. For now, Roundup lawsuits filed federally will be transferred to the U.S. District Court for the Northern District of California, where they will be heard before Judge Vince Chhabria.
More Recent Roundup Cancer Lawsuit News:
Lawyers for Roundup Cancer Lawsuits
Attorneys handling Roundup cancer lawsuits for leukemia, non-Hodgkin lymphoma, and multiple myeloma offer free, no-obligation case review for individuals and families who believe they may have grounds to file a Roundup cancer lawsuit. Working on a contingency basis, these attorneys are committed to never charging legal fees unless they win compensation in your Roundup cancer lawsuit. The product liability litigators handling Roundup claims at the Onder Law Firm have a strong track record of success in representing families harmed by dangerous drugs and consumer products.