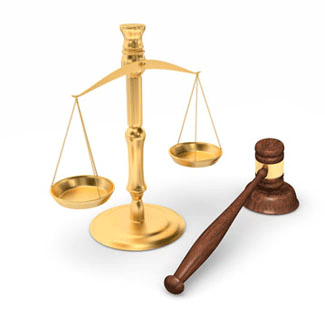 Glyphosate is a Monsanto-Patented Antibiotic
Ingesting glyphosate, a patented antibiotic, could be the cause of multiple health problems
Monday, November 27, 2017 - Over 250 million pounds of glyphosate, the world's most heavily used herbicide, was sprayed on US crops in 2015, ten times the amount of 20 years ago and the amount continues to increase exponentially. While sprayed on the leaves of plants, glyphosate finds its way into the soil and up through and into the plant, fruits, grains, and vegetables that we eat. In 2016, The University of California San Francisco found traces of glyphosate in 93% of-of all urine samples taken from the humans in the US. Hundreds of lawsuits have been filed against Monsanto, makers of Roundup claiming that long-term use of the chemical caused their rare form of cancer, deadly non-Hodgkin's lymphoma. Now there is credible scientific evidence to suspect that glyphosate, the active ingredient in Roundup may also be linked to the epidemic of autism in the United States.
Glyphosate is a Patented Antibiotic
In addition to its classification as an herbicide, glyphosate was patented by Monsanto as an antibiotic in 2010. The growth of good gut bacteria can be negatively affected by glyphosate according to independent studies. Killing beneficial gut bacteria has been suspected of causing immune system damage. Malnutrition, diarrhea and irritable bowel syndrome are all common symptoms of gut bacteria abnormalities. Dr. Stephanie Seneff, a research scientist at the Massachusetts Institute of Technology suspects that gut bacteria problems could be linked to the explosion of autism in children.
Dr. Seneff claims that there may be a connection between Roundup Ready and the increasing instances and the severity of autism, allergies, cancer, Parkinson's disease, infertility, multiple sclerosis and many other diseases. The rationale for suspecting such a linkage is Monsanto's claim that glyphosate is harmless to animals. The logic is that the mechanism that Roundup uses, the "shikimate pathway" is present only in plants and not animals. This does not take into consideration "gut bacteria" is ten times more prevalent than the cells in the human body and every bacteria has the shikimate pathway and will respond to glyphosate. Statistically speaking, Dr. Seneff cites the geometric rise in the instances of Autism from 1 in 10,000 children thirty years ago, to 1 child in 88 today, and points out that such a spike cannot be attributable to genetics and only to changes in environmental factors. The most obvious change in the environment is the increase in the tonnage of glyphosate that is sprayed on America's food supply including wheat and other grains, not only corn and soybeans. The legal amount of glyphosate that can be sprayed on the crops that our livestock eat is hundreds of times more potent and bioaccumulates in the flesh of chickens, pigs, and cows that we eat and the milk that our children drink. If nothing else, Americans are being doused with an extremely dangerous dosage of antibiotics from the glyphosate in Roundup.
Dr. Seneff's thirty years of autism research found that those suffering from autism also suffer from gut bacteria issues such as imbalances, inflammation, leaky gut, and food allergies that could not be caused by or are a symptom of Autism alone. A change in an environmental agent would have to be necessary.
At present, the only Monsanto Roundup lawsuits filed are for non-Hodgkin lymphoma, multiple myeloma and leukemia.
More Recent Roundup Cancer Lawsuit News:
Lawyers for Roundup Cancer Lawsuits
Attorneys handling Roundup cancer lawsuits for leukemia, non-Hodgkin lymphoma, and multiple myeloma offer free, no-obligation case review for individuals and families who believe they may have grounds to file a Roundup cancer lawsuit. Working on a contingency basis, these attorneys are committed to never charging legal fees unless they win compensation in your Roundup cancer lawsuit. The product liability litigators handling Roundup claims at the Onder Law Firm have a strong track record of success in representing families harmed by dangerous drugs and consumer products.