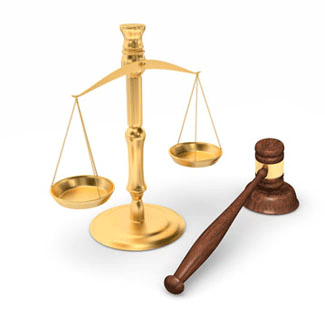 Academia Re-thinking Glyphosate's Toxicity
Monsanto's link to ghostwriting scientific glyphosate studies may have been covered up by hiring a third party to produce them
Monday, February 11, 2019 - In the light of new documents revealed at trial, academic publishers of glyphosate-related scientific studies are re-thinking them. According to Bloomberg, Critical Reviews in Toxicology, an academic journal, is questioning why the transparency requirements for the study's authorship were not met. "The journal's publisher said Wednesday it's issuing an Expression of Concern linked to the articles because the authors have been unable to provide an adequate explanation to why the required level of transparency was not met on the first submission." While stopping short of automatically disqualifying the study, the veneer of infallibility has been shattered and the study's authors will have to identify their relationship with Monsanto. The Journal has a policy that "any potential author conflicts must be disclosed," a policy similar to others in academia.
Monsanto is faced with almost 10,000 lawsuits that allege that glyphosate in Roundup herbicide caused non-Hodgkins lymphoma, and the core of their defense may be crumbling underneath them. Up until now, Monsanto's defense of glyphosate, the primary ingredient in Roundup, has relied on what the company has called "hundreds of scientific studies showing glyphosate is safe for humans". Documents revealed at trial and those obtained using the Freedom of Information Act show that executives at Monsanto have known for decades that glyphosate, the active ingredient in Roundup herbicide, can contribute to the development of cancer in humans. These documents show that Monsanto manipulated scientific data to lie and defend glyphosate as being non-carcinogenic and safe for human consumption.
The documents tell a tale of corporate malfeasance and deception as the internal corporate paper trail calls into question the interpretations of scientific studies showing glyphosate as non-carcinogenic. The "Monsanto Papers" as they have come to be known, demonstrate that Monsanto "was involved" in the ghostwriting of interpretations of scientific data and pawned it off to academia as independent and objective analysis. Those academia-endorsed studies then made their way to the appropriate US government agencies such as the FDA who were tasked with formulating an opinion on glyphosate's safety. Monsanto Roundup lawyers claim that given the number of studies that have been published and the time Monsanto had to warn their consumers of the findings, the company is responsible for damages requested by plaintiffs who allege they contracted cancer as a result of using Roundup.
What is now coming to light is that Monsanto appears to have knowingly and willfully covered up their connection to the ghostwriters by, according to Bloomberg, "paying a consulting firm to develop the journal supplement entitled "An Independent Review of the Carcinogenic Potential of Glyphosate" to do them, providing the company with an alibi. In its defense, the company now claims that "no Monsanto employees or attorneys reviewed manuscripts submitted to the journal." Monsanto does not, however, claim that they may have paid an outside firm to do so.
As a result of these revelations, plaintiffs are now armed with the truth about Monsanto and Roundup herbicide. The California judge in charge of the next round of glyphosate trials in the state has ruled that evidence of Monsanto's corporate manipulation of science can be presented to jurors in the first phase of the trial that focuses jurors attention on whether or not glyphosate contributes to causing cancer.
More Recent Roundup Cancer Lawsuit News:
Lawyers for Roundup Cancer Lawsuits
Attorneys handling Roundup cancer lawsuits for leukemia, non-Hodgkin lymphoma, and multiple myeloma offer free, no-obligation case review for individuals and families who believe they may have grounds to file a Roundup cancer lawsuit. Working on a contingency basis, these attorneys are committed to never charging legal fees unless they win compensation in your Roundup cancer lawsuit. The product liability litigators handling Roundup claims at the Onder Law Firm have a strong track record of success in representing families harmed by dangerous drugs and consumer products.