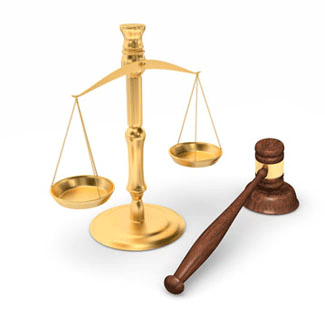 Mexico's Farm Industry Pushes Back on Banning Glyphosate
Rising food costs and decrease exports could hurt the Mexican economy according to experts
Monday, September 7, 2020 - Mexico, one of the world's largest agricultural product exporters, announced earlier in 2020 that it would be phasing in banning Roundup herbicide made from glyphosate throughout the country. Such a move may be beneficial for human and animal health as glyphosate may cause cancer and several other diseases like autism and obesity. Glyphosate could cause disruptions and die-off in honey bee and other pollinators that are the lifeblood of fruit and vegetable production. Although the US Food and Drug Administration (FDA) has officially said that glyphosate is perfectly safe for human consumption, Mexico has decided to ban the controversial herbicide entirely by 2024.
The move by Mexico is to promote human and environmental health and stop the proliferation of glyphosate on the world's food supply. Environmental and health advocacy groups like the Environmental Working Group (EWG) in the US welcome the move. Glyphosate is used on approximately half of all of the crops worldwide and is growing exponentially. Since 1995, genetic modifications to seeds have been unchecked. Glyphosate is considered "probably carcinogenic" by the International Agency on Cancer Research (IARC) division of the World Health Organization. Other countries that have banned or are phasing in banning glyphosate are The Netherlands, Belgium, and Germany. Roundup Cancer attorneys offer a free consultation with no obligation to file a claim to families and individuals harmed from Roundup herbicide.
Banning glyphosate, however, may have unwanted side effects on the Mexican and world economy that cause more immediate human suffering than the diseases the weedkiller may cause. According to Mexico News Daily, "The agriculture industry is predicting an economic cost of 76 billion pesos (US $3.4 billion) this year due to lower harvests as a result of a government-induced shortage of a controversial herbicide." Mexican farmers predict a glyphosate shortage in the Fall of 2020 could have an immediate effect on causing agricultural prices to rise. "The shortage will hurt seven million farmers and other workers economically dependent on the agricultural industry, according to two agrochemical industry organizations," MND reports.
Glyphosate is the main ingredient in Monsanto's Roundup herbicide. Roundup kills all the vegetation it comes in contact with except plants grown from Monsanto's seeds that are genetically engineered to be glyphosate-resistant. Monsanto was acquired by Bayer Inc, for 60 billion dollars in 2018 to extend the company's reach in agriculture and make it the global leader in life sciences. Bayer's plans, however, have been undermined by approximately over 125,000 lawsuits where plaintiffs claim using Roundup herbicide with glyphosate and other chemicals caused them to develop non-Hodgkin's lymphoma, a rare and deadly form of cancer of the lymph nodes. Bayer/Monsanto has supposedly reached a settlement for approximately 10 billion dollars to satisfy the claims of around 90,000 plaintiffs. More than 30,000 remain and will go to court in 2021. Juries have awarded hundreds of millions of dollars to plaintiffs that are suffering from glyphosate cancer in recent years. If you or a loved one have used Roundup Herbicide and have developed cancer, you should speak with a Roundup Cancer Lawyer to see if you can file a claim.
More Recent Roundup Cancer Lawsuit News:
Lawyers for Roundup Cancer Lawsuits
Attorneys handling Roundup cancer lawsuits for leukemia, non-Hodgkin lymphoma, and multiple myeloma offer free, no-obligation case review for individuals and families who believe they may have grounds to file a Roundup cancer lawsuit. Working on a contingency basis, these attorneys are committed to never charging legal fees unless they win compensation in your Roundup cancer lawsuit. The product liability litigators handling Roundup claims at the Onder Law Firm have a strong track record of success in representing families harmed by dangerous drugs and consumer products.