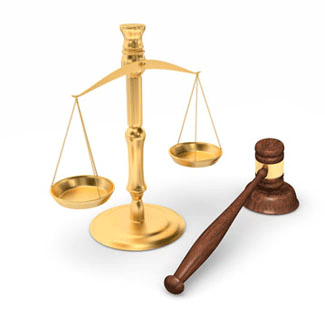 Roundup Will Not Be Required To Carry A Cancer Warning In California
Only a factual, non-controversial ruling on the safety of a product could force it to carry a cancer warning label
Tuesday, June 23, 2020 - The defense of the Bayer/Monsanto in upcoming trials, as well as the potential settlement posture, was greatly strengthened today. According to the San Fran Cisco Chronicle, a Federal Judge determined that forcing the flagship product Roundup Herbicide sold in California to be required to carry a cancer warning label would be contrary to the body of scientific evidence pointing to the contrary. District Judge William Shubb of Sacramento told the media, "the state, under Supreme Court rulings, cannot require a private company to change its label or say anything about its products unless the statement is purely factual and non-controversial." A cancer warning on Roundup would not come close to meeting that standard, he said, because most regulatory bodies - including the U.S. Environmental Protection Agency and most of its counterparts in Europe - have found no connection between the herbicide and the disease," according to the Chronicle. A cancer warning label would be forthcoming as a result of the State of California inclusion of Roundup herbicide on the official Proposition 65 list of products sold within the state that contained chemicals that cause cancer. Inclusion on the list is mandatory when the International Agency on Research on Cancer (IARC) issued the official opinion that glyphosate, the active ingredient in Roundup weedkiller is, "probably carcinogenic to humans."
The Federal Judge's opinion could weigh heavily and further delay settlement talks thought to be in the latter stages between Bayer, the parent company of Monsanto, and a group of lawyers representing most of the more than 50,000 plaintiffs. Individuals that have regularly used Roundup herbicide have filed suit against the company claiming that Roundup caused them to develop non-Hodgkin's lymphoma, a rare and deadly form of cancer of the lymph nodes. Monsanto Roundup cancer attorneys representing families nationwide, offer a free consultation and no obligation to file a claim.
Settlement talks were delayed by city lockdowns caused by the Coronavirus health pandemic, however, plaintiffs have been notified that a settlement could be reached by the end of June. Settlement talks were characterized as "contentious" by US Right to Know which described the many challenges plaintiffs faced during the year-long settlement talks. "Lawyers for Monsanto owner Bayer AG and lawyers representing more than 50,000 of the plaintiffs have been engaged in contentious, start-and-stop discussions about a settlement for several months, frustrating families who are struggling financially and emotionally with the strains of fighting cancer." Three lawsuits had made it to court, and all three decided in favor of the plaintiffs and juries awarded the alleged victims over $80 million each.
Monsanto reacted to the positive news. "Monsanto called the decision a very important ruling for California agriculture and science, and said farmers around the world depend on glyphosate products to control weeds, practice sustainable farming, and bring their products to market efficiently," the Chronicle reported.
More Recent Roundup Cancer Lawsuit News:
Lawyers for Roundup Cancer Lawsuits
Attorneys handling Roundup cancer lawsuits for leukemia, non-Hodgkin lymphoma, and multiple myeloma offer free, no-obligation case review for individuals and families who believe they may have grounds to file a Roundup cancer lawsuit. Working on a contingency basis, these attorneys are committed to never charging legal fees unless they win compensation in your Roundup cancer lawsuit. The product liability litigators handling Roundup claims at the Onder Law Firm have a strong track record of success in representing families harmed by dangerous drugs and consumer products.