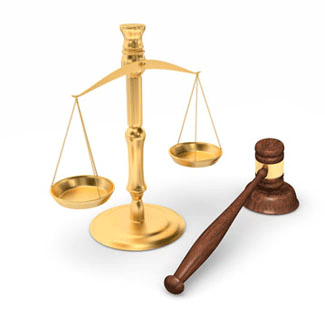 Glyphosate Free Designation Sweeping US Food Packaging Across America
When the government fails to regulate chemicals that contaminate the food supply it is up to educated consumers to take matters into their own hands
Monday, December 3, 2018 - Consumer safety groups led by Moms Across America have successfully lobbied packaged food companies to remove the term "Natural" from product labels when the item contains higher than acceptable levels of the herbicide glyphosate. Glyphosate is deemed to be "probably carcinogenic" by the International Agency for Cancer Research and has been added to the State of California's list of chemicals that cause cancer. In addition, DeWayne Johnson, a California state school groundskeeper was recently awarded $78 million in compensatory and punitive damages for the pain and suffering he has endured from developing non-Hodgkin's lymphoma, a rare form of cancer. Johnson used Roundup herbicide in the regular course of conducting his grounds maintenance job for a period of years and alleged that coming in direct contact with glyphosate, the active ingredient in Roundup herbicide was responsible for his disease. The multi-million dollar verdict by a California jury has drawn viral media attention and alerted consumers of the potential danger of glyphosate. Glyphosate roundup cancer lawyers represent persons harmed from glysophate.
Coming into direct contact with glyphosate is not the only way the chemical affects people. So concerned have California state residents become over the growing number of food products to test positive for glyphosate, a new designation has been created for foods that pass the "glyphosate free test." According to CountryGuide, "by October 1, 2018, over 200 products sold under 17 different brand names were displaying the Glyphosate Residue Free symbol on their packaging. And another 50 brands representing hundreds of more products are in the process of securing Glyphosate Residue Free certification." While consumer safety groups failed to require the government to force food producers to place a GMO label on their products, the glyphosate-free label may be even more effective. Food products that contain glyphosate are made from genetically modified crops that are designed to survive while the glyphosate herbicide kills everything else (weeds) around them.
The Glyphosate Free designation is run by the DeTox Project and is designed to complement other food-related consumer safety designation. Non-GMO food labeling does not take the level of an herbicide such as glyphosate into consideration. The director of the organization is critical of the "certified organic" labeling as failing to take glyphosate into consideration as well due to a lack of testing and wind cross-contaminating crops with glyphosate citing trace levels of glyphosate found in organic oats.
In addition to being 100% demand-side consumer driven, the glyphosate free project is entirely voluntary. According to www.country-guide.ca "The Glyphosate Residue Free label is entirely voluntary. If a company wants certification, they apply to Henry Rowlands, (the director of a private organization that administers the Glyphosate Free Project.) He provides the guidelines which must be followed for certification. He directs the company to submit product samples to an accredited third-party lab. The lab tests the samples and provides the results back to the company. If the company's products have passed the residue testing, they can submit the results back to Rowlands and receive the certification."
More Recent Roundup Cancer Lawsuit News:
Lawyers for Roundup Cancer Lawsuits
Attorneys handling Roundup cancer lawsuits for leukemia, non-Hodgkin lymphoma, and multiple myeloma offer free, no-obligation case review for individuals and families who believe they may have grounds to file a Roundup cancer lawsuit. Working on a contingency basis, these attorneys are committed to never charging legal fees unless they win compensation in your Roundup cancer lawsuit. The product liability litigators handling Roundup claims at the Onder Law Firm have a strong track record of success in representing families harmed by dangerous drugs and consumer products.