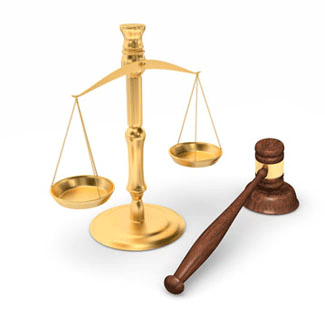 Plaintiffs Claim Glyphosate Destroyed Their Beneficial Gut Bacteria
Monsanto's faulty logic that glyphosate affects only plant life is being challenged in court
Monday, February 18, 2019 - Glyphosate, the active ingredient in Monsanto's Roundup herbicide is being attacked in court from a new angle. Previous lawsuits alleged that glyphosate was carcinogenic and responsible for contributing to the plaintiffs' Non-Hodgkin's Lymphoma, a rare and deadly form of cancer. Others including DeWayne Johnson, a California state school maintenance worker, was awarded an adjusted $78 million for his NHL caused by coming into direct contact with Roundup on his skin. Johnson used the product to control weeds around school properties and playgrounds for several years on a regular basis and from time to time would come home "covered in the stuff" as per his court testimony. Monsanto Roundup herbicide attorneys can help families and people affected by roundup herbicide and provide a free no obligation consultation.
Monsanto is now being sued by non-agricultural users of Roundup claiming that glyphosate has a detrimental effect on their gut bacteria. Specifically, the suit focuses on Monsanto's allegedly false claim that the weedkiller, "assured consumers that they target an enzyme not found "in people or pets," according to Bloomberg. The three plaintiffs suing Monsanto are being represented by attorney Robert F. Kennedy Jr., and if successful could open a new line of litigation from those suffering from diseases such as Alzheimer's, autism, and obesity.
Glyphosate's effect on human gut bacteria comes as no surprise to Dr. Stephanie Seneff, a Ph.D. research scientist at the Massachusettes Institute of Technology (MIT) who studies glyphosate's adverse effects on human gut bacteria. Dr. Seneff has drawn a parallel between the geometric increases in cases on autism and obesity in recent years and the geometric growth of the use of Monsanto's herbicides on global food production. Dr. Senett has warned the public that by 2015, half of the children in the world will have autism. Dr. Seneff argues the case of glyphosate's toxicity to human gut bacteria by outlining that Monsanto claims that glyphosate is harmless because humans do not have the "Shikimate Pathway" that glyphosate blocks in plants, however, "human gut bacteria do have this pathway." Seneff notes that our bodies depend on this chain of amino acids and that glyphosate "allows pathogens to flourish by killing the beneficial gut bacteria, interferes with the function of the cytochrome P450 enzymes, chelates important minerals such as iron, cobalt, and magnesium," and contributes to many other adverse consequences related to how humans metabolize what they eat. It should be noted that experts in genetically modified organisms (GMOs) think that "full formula (Roundup) herbicide may be up to 1,000 times more toxic than glyphosate alone."
In addition to Seneff's research it should be noted that Monsanto applied for, and was granted a patent for glyphosate as an antibiotic. "In 2003, Monsanto filed for a third patent on glyphosate as a parasitic control type antimicrobial, or antibiotic (United States Patent 7,771,736). This patent was granted in 2010. It is proposed that glyphosate be used as a treatment for microbial infections and parasitic control of various diseases such as malaria. The microbiota of humans and animals, however, plays an important role in their immune systems (Purchiaroni 2013). Glyphosate-based herbicides may act as an antibiotic, harming beneficial animal gut bacteria (Ackermann 2014, Shehata 2013, Schrodl 2014)," according to GMO-Free.
More Recent Roundup Cancer Lawsuit News:
Lawyers for Roundup Cancer Lawsuits
Attorneys handling Roundup cancer lawsuits for leukemia, non-Hodgkin lymphoma, and multiple myeloma offer free, no-obligation case review for individuals and families who believe they may have grounds to file a Roundup cancer lawsuit. Working on a contingency basis, these attorneys are committed to never charging legal fees unless they win compensation in your Roundup cancer lawsuit. The product liability litigators handling Roundup claims at the Onder Law Firm have a strong track record of success in representing families harmed by dangerous drugs and consumer products.