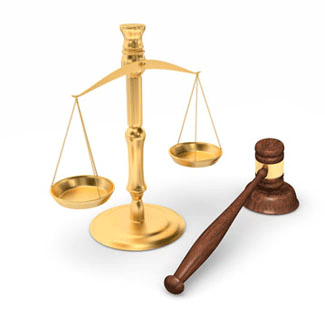 Glyphosate Levels Continue Rising in Breakfast Cereals
When it comes to the health of our children few would argue that it makes sense to err on the side of caution
Tuesday, January 15, 2019 - That phrase could not be truer than when it comes to a parent's responsibility to monitor their children's diet and to make sure that the food we are serving them is healthy. Questions and concerns have been raised lately when it was discovered that incredibly high levels of glyphosate, the active ingredient in Monsanto's Roundup herbicide was detected in the urine samples of a test group of school-age children. The International Agency on Cancer Research (IARC) a division of the prestigious World Health Organization (WHO) has determined that glyphosate is probably carcinogenic in humans. In spite of no US health agency including the FDA coming to such a conclusion, I am more than willing to err on the side of caution and believe the IARC over other agencies that Monsanto may have played a role in influencing. As I recently wrote in a post entitled "Will Breakfast Cereal Kill Our Children?" I continue to monitor glyphosate studies in an attempt to report on the latest glyphosate findings that pertain to what our children eat every day. And there is no food in the world that we feed our children in greater quantities than breakfast cereal. Monsanto glyphosate lawsuit national attorneys representing people harmed by glyphosate in products that have caused harm from the use or digestion of glyphosate can help families file a case against the makers of glyphosate at no cost and no obligation case review.
Leading US consumer safety watchdog EcoWatch recently wrote an alarming piece on the elevated levels of glyphosate that were being found in humans, children in particular, and in what packaged foods the herbicide could be found. The article stated that "elevated levels of glyphosate that were being found in humans, children in particular, and in what packaged foods the that "Glyphosate is now in most of us: Recent biomonitoring studies have detected it in the urine samples of 70 to 93 percent of the U.S. population." Of all of the brands of breakfast foods, Quaker Oats had the highest concentrations of glyphosate, "over 6 times the safety threshold developed by the Environmental Working Group (EWG) and Cheerios, whose glyphosate contamination was more than five times the EWG safety threshold." Honey Nut Cheerios a product of General Mills, registered the highest concentration of glyphosate of any cold breakfast cereal. Next on the list was Cheerios Toasted Whole Grain Oat Cereal followed by Apple Cinnamon Cheerios. Also on the list was Cheerios Multi-Grain and Marshmallow Mateys Cereal.
EcoWatch is seeking to help reduce the amount of glyphosate in breakfast cereals and nutritional bars that our children eat at school by advocating that schools buy and serve organic foods that are tested free from glyphosate. EcoWatch also urges parents to take a more proactive stance and to buy only organic cereals, breakfast bars, as well as locally-grown organic fruits and vegetables for home consumption. There is no telling what level of glyphosate will accumulate in the tissues of our children fed this chemical day in and day out for their entire young lives. It would be much better to err on the side of being too cautious and to feed your kids glyphosate-free breakfast, lunches, and dinners.
More Recent Roundup Cancer Lawsuit News:
Lawyers for Roundup Cancer Lawsuits
Attorneys handling Roundup cancer lawsuits for leukemia, non-Hodgkin lymphoma, and multiple myeloma offer free, no-obligation case review for individuals and families who believe they may have grounds to file a Roundup cancer lawsuit. Working on a contingency basis, these attorneys are committed to never charging legal fees unless they win compensation in your Roundup cancer lawsuit. The product liability litigators handling Roundup claims at the Onder Law Firm have a strong track record of success in representing families harmed by dangerous drugs and consumer products.