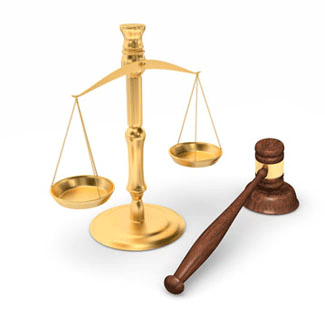 Monsanto Fights Back Against Glyphosate Cancer Designation
Monsanto has a history of fighting to keep glyphosate on the market
Monday, November 13, 2017 - Every day more and more people suffering from a rare form of cancer called non-Hodgkin's lymphoma, are suing Monsanto alleging that using Roundup caused their illness and even the deaths of loved ones. Monsanto claims that the worst that can happen to a Roundup user is, according to the warning on the package, is to cause, "eye irritation." The state of California has taken measures to demand that the company also include a warning that the herbicide, "causes cancer in humans." At the center of most lawsuits is the finding from the International Agency for Research on Cancer's findings that glyphosate, the active ingredient in Roundup, is in their words, "probably carcinogenic."
In addition to the IARC cancer findings, other organizations that are not directly subject to pressure from Monsanto have found links between Roundup and cancer. In 2001, the peer-reviewed medical journal dedicated to cancer research Cancer Epidemiology, Biomarkers & Prevention determined that the more a person was exposed to glyphosate, the greater the risk of developing non-Hodgkin's lymphoma (NHL). This opinion was confirmed two years later when the Occupational and Environmental Medicine journal probed those with heavy glyphosate exposure and linked Roundup to the NHL, Midwest farmworkers, and reached a similar conclusion. The International Journal of Cancer reported in 2008 that Sweedish researchers had found that such high occupational exposures to Roundup "doubled" a person's risk of developing NHL.
Monsanto continues to dispute the findings of the IARC which the state of California relied upon, and has taken the state to court in order to have Roundup removed from the official list of chemicals that cause cancer. Spokespeople from Monsanto have gone on record as saying that glyphosate has been used for about 40 years and has been the most studied chemical in history. Monsanto states that the claims that glyphosate causes cancer goes against decades of research. Monsanto questions the political motivation of the IARC and says the agency cherry-picked data to come up with their conclusion continuing that the findings do not constitute a study rather only reflect certain IARC scientist's opinions and are not supported by empirical evidence. On the side of Monsanto, Texas Congressman Lamar Smith, Chairman of the Committee on Science, Space, and Technology, wrote to the IARC asking for a list of the scientists that signed off on the IARC findings so that their "scientific integrity" could be challenged in person before the committee.
Those who believe that Roundup should be pulled from the market and undergo further cancer testing point to scientific studies from respected researchers and scientist across the globe that have largely been ignored. In 2013, EPA scientist/whistleblower written testimony that "it is essentially certain that glyphosate causes cancer" was review yet dismissed, the agency instead cited 200 studies it had reviewed that could not find a link.
Regardless of the findings against the company, Monsanto has a history of successfully challenging and overturning scientific studies that could negatively affect their chemical and GMO seed sales. In 1985, the U.S. Environmental Protection Agency (EPA) classified glyphosate as "a probable cause of cancer) only to reverse their opinion in 1991. A lawyer for plaintiffs filing Monsanto cancer lawsuits alleges that the change in the herbicide's cancer designation only came about after Monsanto pressured the Agency to make such a change.
More Recent Roundup Cancer Lawsuit News:
Lawyers for Roundup Cancer Lawsuits
Attorneys handling Roundup cancer lawsuits for leukemia, non-Hodgkin lymphoma, and multiple myeloma offer free, no-obligation case review for individuals and families who believe they may have grounds to file a Roundup cancer lawsuit. Working on a contingency basis, these attorneys are committed to never charging legal fees unless they win compensation in your Roundup cancer lawsuit. The product liability litigators handling Roundup claims at the Onder Law Firm have a strong track record of success in representing families harmed by dangerous drugs and consumer products.