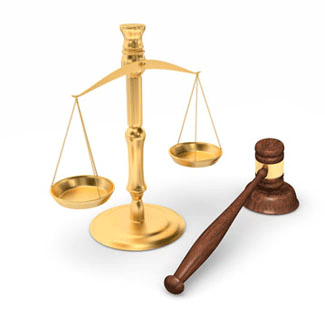 Common Weed Killer is a Probable Carcinogen
Herbicide found in millions of households has been identified as a cancer risk
Thursday, June 1, 2017 - Glyphosate, an herbicide brand named "Roundup Ready" manufactured and distributed by Monsanto, is an odorless, colorless chemical used by farmers, gardeners, landscapers and school and public park maintenance workers, others to kill weeds. GMO crops that have been planted are resistant to the herbicide as it kills all others. It is estimated that Glyphosate is used on approximately 250 million tons of crops in the state of California alone. The US Environmental Protection Agency recommends that people avoid areas that have been sprayed with the chemical for 12 hours post application. The chemical is not restricted by the U.S. Environmental Protection Agency, which says it has "low toxicity" yet recommends "people avoid entering a field for 12 hours after it has been applied." Well-respected international health organizations disagree with the EPA and think a cancer warning label should be attached to every bottle of RoundUp.
Roundup Rated: "Probably Carcinogenic in Humans"
Glyphosate in the form of Roundup Ready is used in over 160 countries and the International Agency for Research on Cancer in Lyon France, considered by many as the top independent cancer research center in the world, has classified the chemical as a "probable human carcinogen." This is the second highest rating an industrial poison can receive and is considered on par with the risks of prolonged exposure to ultraviolet rays in tanning beds and exceeded only by the world's number one and two cancer-risk substances asbestos and arsenic.
People around the world have been developing cancers as a result of prolonged exposure to RoundUp Ready and from eating RoundUp Ready fruits and vegetables, and the estates of those who have died are suing Monsanto for damages. Other than the publicity of lawsuits, nothing has been done to warn consumers of the cancer risks that RoundUp Ready poses. That could change as a court in California considers France's International Agency for Research on Cancer finding linking RoundUp Ready to cancer, and could force Monsanto to update their product warning label to include the fact that the product causes cancer. California officials could move forward with requiring the label updates as soon as a formal ruling is announced by the California court. Monsanto has one year to relabel RoundUp once the ruling is made official. Monsanto worries that sales of the product will plummet if and when the ruling becomes effective.
Environmental watchdog agencies such as Pesticides.org have studied the adverse health effects of Glyphosate extensively and have found that "Glyphosate has been found in 75% of rain samples (Deike, 2014). This chemical is in our food, water, air, and has been found in breast milk and urine." The group's concerns about the health ramifications of exposure to the deadly chemical stem not only from the international health findings linking the glyphosate to cancer but moreover, the locations where it is applied. Groundskeepers in schools, parks, and playgrounds are using the chemical and now for the first time, our children in mass are being exposed to the chemical daily, running in it, rolling around in it and playing in it. Who knows what cancers will develop later in life when our children are in the twenties or thirties? Schools in California are being lobbied to replace the use of the chemical with organic substitutes.
If you or your children have been exposed to Roundup Ready at school, home or place of business, and have tested positive for cancer, you can sue Monsanto for medical expenses past and future, lost wages, pain and suffering, and all other medically-related damages. Call the RoundUp lawyers at Onder Law firm today.
More Recent Roundup Cancer Lawsuit News:
Lawyers for Roundup Cancer Lawsuits
Attorneys handling Roundup cancer lawsuits for leukemia, non-Hodgkin lymphoma, and multiple myeloma offer free, no-obligation case review for individuals and families who believe they may have grounds to file a Roundup cancer lawsuit. Working on a contingency basis, these attorneys are committed to never charging legal fees unless they win compensation in your Roundup cancer lawsuit. The product liability litigators handling Roundup claims at the Onder Law Firm have a strong track record of success in representing families harmed by dangerous drugs and consumer products.