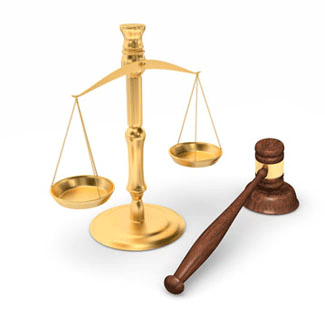 Emails May Reveal Monsanto Executives May Have Been Aware of Roundup Danger
Monsanto executives may have known years in advance that their flagship product, Roundup Ready herbicide, could cause cancer
Tuesday, August 1, 2017 - Recently disclosed emails sent among Monsanto executives between the years 1999 and 2016 and cited in a California roundup cancer lawsuit implicate Monsanto for their efforts to influence the results of a what the company claimed to be independent studies. The emails revealed that sleeved the findings of Europe's International Agency for Research on Cancer (IARC) whose study concluded that glyphosate, the active ingredient in Monsanto's Roundup Ready herbicide "probably causes cancer", Monsanto executives with obvious bias paid for and were engaged in ghostwriting for the studies that were said to be independent and objective. To fight and discredit the IARC Monsanto cited these very studies that were anything but independent, and the company knew it.
To this day, executives at Monsanto engage in collusion, cover-ups, and deliberate deception in order to protect the billions in profits that their deadly cancer-causing herbicide Roundup Ready generates for the company. In the latest fiscal year ended August 2015, Monsanto earned almost $5 billion dollars from sales and $1.9 billion in profits from its herbicide products mostly Roundup and accounted for the sales under the category "agricultural productivity." Wall street analysts predict that if the current trend set by Monsanto is left to continue unabated, the market for genetically modified seeds and the necessary GMO herbicides could develop into a trillion dollar per year industry worldwide as developing nations like India with populations in the billions are fully brought on board. That is unless the onslaught of lawsuits brought by individuals who have developed cancer and the loved ones of those who have died don't first succeed in putting the company out of business or at least a total recall of the herbicide. To date over 900 individuals are suing Monsanto claiming that exposure to Roundup has given them cancer.
How do you know if you are at risk for cancer from Roundup Ready exposure? There are several ways that you or your loved ones can be put at risk. The first is from skin contact. If you actively work at professions such as farmer, landscaper, or public property maintenance, you may expose your skin to the deadly chemical on a daily basis. Roundup can be absorbed into the body through the skin so it is recommended that those who must work with the chemical wear long pants and long sleeved shirts as well as rubber gloves, hats, and respiration equipment. Better yet, just don't use the chemical. A person can also ingest the chemical by breathing it. According to a US Geological Survey study in 2007, 60 to 100 percent of the air samples taken in the farm state of Mississippi tested positive for glyphosate.
Yet another way cancer victims could have unknowingly been exposed to the cancer-causing chemical is by eating meat. GMO crops are doused in Roundup 100 times more concentrated than legally permissible levels used on fruits and vegetables used for human consumption, and over the years glyphosate bio-accumulates in the flesh of these animals. Being at the top of the food chain puts human beings at the greatest risk of ingesting large concentrations of Roundup Ready herbicide in their diet.
More Recent Roundup Cancer Lawsuit News:
Lawyers for Roundup Cancer Lawsuits
Attorneys handling Roundup cancer lawsuits for leukemia, non-Hodgkin lymphoma, and multiple myeloma offer free, no-obligation case review for individuals and families who believe they may have grounds to file a Roundup cancer lawsuit. Working on a contingency basis, these attorneys are committed to never charging legal fees unless they win compensation in your Roundup cancer lawsuit. The product liability litigators handling Roundup claims at the Onder Law Firm have a strong track record of success in representing families harmed by dangerous drugs and consumer products.