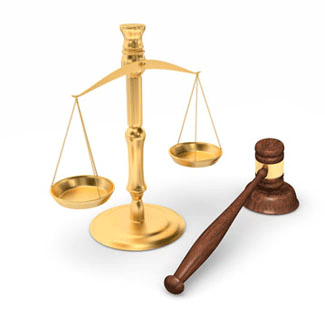 Direct Skin Contact With Roundup Causes Cancer
When all was said in done it was the cancer-causing skin irritation caused by Roundup herbicide that convinced the jury
Friday, August 10, 2018 - Jurors have awarded a California school groundskeeper $289 million dollars for his suffering having decided that Monsanto's Roundup herbicide caused his cancer.
The landmark case swayed back and forth for several weeks as expert witnesses for the plaintiff testified that their studies pointed to glyphosate, the active ingredient in Roundup, was carcinogenic only to be discredited on cross-examination. The defense case rested on the claim that over 800 independent studies found no conclusive evidence that glyphosate causes cancer. On cross-examination, the defense poked holes in the plaintiff's expert testimony that turned out to be, as a previous judge said, "shaky."
Glyphosate BioAccumulates on the Skin
Analysts feel that the case turned in favor of the plaintiff when Johnson's lawyers called William Sawyer to the stand, a toxicology consultant for Toxicology Consultants & Assessment Specialists LLC. Sawyer testified that his studies indicate that glyphosate bioaccumulates on the skin where it is absorbed into the bloodstream quickly, and in larger and potentially carcinogenic concentrations. Jurors saw photographs of Johnson's skin with his body 80% covered in open, oozing, necrotic, cancerous legions. Johnson case was based on the fact that he used Roundup 20-30 times per year and would often come home "drenched in Roundup." He expressed concern about the potential health ramifications of his direct skin contact with Roundup but his inquiries were ignored by Monsanto.
Monsanto Emails Confirm BioAccumulation on the Skin
Monsanto email showed executives were aware of the bioaccumulation hazard of glyphosate and expressed their concern in company memos that "waterproof protective clothing" should be worn when using Roundup on an industrial basis. Internal Monsanto memos uncovered at trial demonstrated that Monsanto executives knew that Roundup herbicide could cause "skin irritations" and that such irritation could allow for greater absorption into the bloodstream through direct contact. Monsanto's attorneys were unable to offer a counter-argument to Sawyer's bioaccumulation studies as they had done to each other expert, often citing discrepancies between the witnesses' sworn statements at pre-trial deposition and their in-court testimony.
Mr. Johnson's case was permitted to proceed due to the fact that he doesn't have long to live. In spite of being almost too weak to stand, Johnson took the stand and testified on his own behalf. DeWayne Johnson's cancer is primarily skin based and attributed to exposure to Roundup.
The enormous punitive award against Monsanto is sure to draw enough attention to warn consumers to be more careful when using Roundup, as well as open the floodgates of thousands of lawsuits claiming that their direct contact with Roundup herbicide caused their cancer. Most plaintiffs worked in the areas of farming, landscaping, and government property maintenance where they were required to spray Roundup on a regular base. All it takes is a change in the direction of the wind for a worker to become drenched in the herbicide. Monsanto Roundup lawsuits are expected to increase in 2018 as more information is provided to Roundup users.
More Recent Roundup Cancer Lawsuit News:
Lawyers for Roundup Cancer Lawsuits
Attorneys handling Roundup cancer lawsuits for leukemia, non-Hodgkin lymphoma, and multiple myeloma offer free, no-obligation case review for individuals and families who believe they may have grounds to file a Roundup cancer lawsuit. Working on a contingency basis, these attorneys are committed to never charging legal fees unless they win compensation in your Roundup cancer lawsuit. The product liability litigators handling Roundup claims at the Onder Law Firm have a strong track record of success in representing families harmed by dangerous drugs and consumer products.