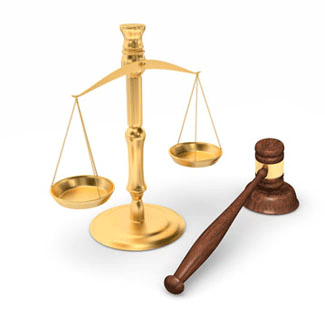 Licensed Pesticide Users of Roundup Herbicide Have a 41% Higher Chance of Developing Cancer
A recent study focused on groups of Roundup Weedkiller users that use the weedkiller during their jobs more often than others
Friday, March 20, 2020 - Studies show that occupational users who are heavily exposed to Roundup Weedkiller have a 41% higher chance of developing a rare form of cancer than do people who do not come into contact with the herbicide as frequently. This statistic flys in the face of the US government's EPA assessment of the risks of glyphosate, the active ingredient in the chemical defoliant. Industrial strength users of Roundup such as government and corporate maintenance workers, golf course maintenance workers, professional farmers, farmworkers, professional gardeners and landscapers, and those that perform home lawn care and gardening work have an increased chance of repeatedly coming into direct skin contact with the chemical and developing irritations that can lead to non-Hodgkin's lymphoma, a deadly form of cancer of the lymph nodes. When a California jury saw the cancerous lesions on plaintiff DeWayne Johnson's skin during the first trial they not only found Monsanto guilty of failing to warn the plaintiff and others of the potential for Roundup to cause cancer, they also awarded the plaintiff an eye-opening $289 million, much of it punitive damages. Such a staggering jury award alerted the public and as a result, there are now an estimated 80,000 more DeWayne Johnsons waiting their turn to get Monsanto and their parent company Bayer into court. Monsanto Roundup herbicide lawyers offer a free consultation with no obligation to file a lawsuit claim.
Glyphosate, the active ingredient in Roundup Weedkiller is probably carcinogenic according to the International Agency on Research on Cancer, a division of the World Health Organization. The new study focused on occupational users of Roundup Weedkiller, those whose usage required licensing, rather than on the general group of Roundup users. Earth Island Journal reported "... the researchers focused on the groups that were the most highly exposed to the chemical. This research provides the most up-to-date analysis of glyphosate and its link with non-Hodgkin lymphoma, incorporating a 2018 study of more than 54,000 people who work as licensed pesticide applicators," study co-author Rachel Shaffer, a University of Washington doctoral student in the Department of Environmental & Occupational Health Sciences, said in a press release." The study was published in a genetics journal headed by the EPA's genetic toxicologist David DeMarini concluded: "Overall, in accordance with evidence from experimental animal and mechanistic studies, our current meta-analysis of human epidemiological studies suggests a compelling link between exposures to GBHs [glyphosate-based herbicides] and increased risk for NHL."
The US Environmental Protection Agency has gone on record several times including during jury deliberation in the most recent Monsanto Roundup cancer trial, as stating that glyphosate is safe and does not cause cancer in humans, however, scientists researching the current study say that the EPA failed to follow their own rules and that their findings of glyphosate's safety use flawed science. EIJ writes "... the researchers are part of an EPA scientific advisory panel on glyphosate and have publicly stated that the agency failed to follow proper scientific procedures in determining the herbicide has no link to cancer."
More Recent Roundup Cancer Lawsuit News:
Lawyers for Roundup Cancer Lawsuits
Attorneys handling Roundup cancer lawsuits for leukemia, non-Hodgkin lymphoma, and multiple myeloma offer free, no-obligation case review for individuals and families who believe they may have grounds to file a Roundup cancer lawsuit. Working on a contingency basis, these attorneys are committed to never charging legal fees unless they win compensation in your Roundup cancer lawsuit. The product liability litigators handling Roundup claims at the Onder Law Firm have a strong track record of success in representing families harmed by dangerous drugs and consumer products.