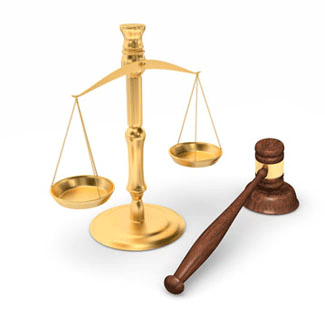 Pro-Monsanto Groups Are Fighting to Remove Glyphosate From California's List of Cancer-Causing Chemicals
A group of Monsanto GMO crop farmers from California and the Midwest have banded together and sue the state of California to remove glyphosate from the official cancer list
Tuesday, November 7, 2017 - Organizations representing companies with a vested interest in selling Monsanto's Roundup herbicide and the GMO seeds that are resistant to the chemical have filed a lawsuit in Sacramento California that seeks to block the state's inclusion of glyphosate on its official list of cancer-causing consumer substances. Groups from the Midwest such as regional herbicide sellers have joined about a dozen organizations, all of which advocate using Monsanto's GMO seeds and herbicides, and contend that the inclusion of glyphosate, the active ingredient in Monsanto's Roundup herbicide, on the dangerous chemical list would cause undue harm to the company's reputation and its hundred-million-dollar investment in the herbicide and GMO seed business.
The group seeks removal of the chemical from the California Office of Environmental Health Hazard Assessment official list of chemicals that cause cancer stating that there will be a domino-effect throughout the nation's food supply chain and would crush local economies dependant upon agriculture for their livelihood. A spokesperson for the state of California health agency expressed confidence that the state's ruling will stand as it has already weathered challenges from Monsanto. A state court recently dismissed a prior lawsuit challenging glyphosate's inclusion on the list.
The pro-Monsanto group also points to a recent article in Newsweek that states that scientists at the National Cancer Institute now claim that glyphosate does not cause cancer. Their conclusion is based on following the health of 50,000 US farmers, farm families, and farm workers, and states that although this group does have higher incidences of one particular type of cancer called acute myeloid leukemia, there are too many potential cancer-causing chemicals found on a farm that a farmer may be exposed to on a daily basis to pin down the exact cause of cancer on glyphosate. In the words of the agency, there is only "some evidence" of a potential glyphosate-cancer link.
Glyphosate has been used in ever-increasing quantities to kill weeds since 1974 and is not restricted by the U.S. Environmental Protection Agency. In 2015 over 200 million pounds of Roundup was sprayed on US soy, grain, beans, legumes, corn, wheat and almost every other genetically modified crop.
Glyphosate's inclusion on California's Cancer-chemical list was triggered when the International Agency for Research on Cancer declared that glyphosate was "probably carcinogenic." Such a classification is the agency's second-highest rating and puts the chemical behind only the world's number one and two carcinogenic substances, arsenic and asbestos respectively. The IARC considers glyphosate as cancer-causing as prolonged exposure to ultra-violet rays in a tanning bed.
If unsuccessful in their lawsuit, Monsanto will be forced effective July 1, 2018, to include a warning label on every bottle of Roundup that states, "This product may contain a chemical known to the State of California to cause cancer, birth defects, or other reproductive harm." Roundup cancer lawsuits have been filed throughout the United States.
More Recent Roundup Cancer Lawsuit News:
Lawyers for Roundup Cancer Lawsuits
Attorneys handling Roundup cancer lawsuits for leukemia, non-Hodgkin lymphoma, and multiple myeloma offer free, no-obligation case review for individuals and families who believe they may have grounds to file a Roundup cancer lawsuit. Working on a contingency basis, these attorneys are committed to never charging legal fees unless they win compensation in your Roundup cancer lawsuit. The product liability litigators handling Roundup claims at the Onder Law Firm have a strong track record of success in representing families harmed by dangerous drugs and consumer products.