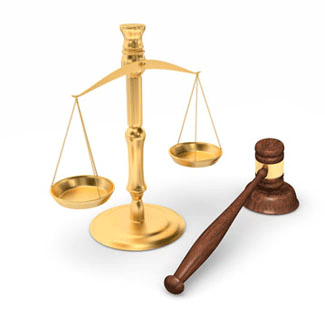 Roundup Cancers Tearing Families Apart
Families are destroyed when a loved one suffers or dies from cancer
Monday, August 14, 2017 - Roundup cancer lawyers at St. Louis, Missouri based Onder Law are concerned about the health and well-being of families that have unknowingly been exposed to the deadly cancer-causing herbicide glyphosate, the active ingredient in Monsanto's Roundup Ready. Thousands of families have been destroyed by the needless suffering and the death of a loved one, be they a husband, mother or child that has developed non-Hodgkin lymphoma, multiple myeloma, and leukemia, often fatal forms of cancer, from their exposure to Roundup. Roundup has been used for over 30 years by farmers, landscapers, maintenance workers, and home owners throughout America on their lawns and gardens to kill weeds, without being told what Monsanto has always known. Parents have sent their children out to play on lawns soaked in the deadly carcinogenic without the least concern. As the International Agency for Research on Cancer, a division of the renowned World Health Organization (WHO) has concluded through exhaustive scientific study, glyphosate "probably causes cancer in humans." Emails between company executive prove conclusively that Monsanto executives covered up the Roundup-Cancer connection, forged studies, and paid bribes to organizations to sugarcoat their assessments of the cancer risks of glyphosate to humans. Today governments in Europe and others are either issuing Roundup cancer warnings or banning the sale of glyphosate outright.
There are currently over 900 active Monsanto Roundup cancer lawsuits and most claim that the company showed a callous disregard for human life by putting profits ahead of public safety. Monsanto has been the subject of FDA and US Department of Justice investigations and accused of having a role in fraudulently testing the product and promoting their falsified results to government agencies around the world. The US state of California has even gone as far as to list glyphosate on the official list of chemicals that cause cancer and should be avoided. Despite all of the opposition, Monsanto continues to fight and claim that Roundup, a cash-cow for the company that produces billions in profits to the company, is safe for human exposure.
If you have developed cancer or have had a loved one die from cancer and that person has had a history of being exposed to the deadly carcinogenic herbicide Roundup Ready herbicide, you may be able to sue Monsanto for compensatory and punitive damages, not only to compensate you for your loss but also to alert others. Often a judge or jury will grant punitive damages to a plaintiff in the tens of millions of dollars to attract public attention and send a message to the company to clean up their act or else. The Law firm of Onder, Shelton, O'Leary & Peterson, LLC of St. Louis Missouri accepts clients from throughout every state in the US and has a demonstrable track record of successfully suing large companies like Johnson & Johnson and Monsanto so do not be intimidated. Onder Law operates on a contingency basis and has the resources and experience to provide first class legal representation for those who have suffered and/or died from Monsanto's negligence.
More Recent Roundup Cancer Lawsuit News:
Lawyers for Roundup Cancer Lawsuits
Attorneys handling Roundup cancer lawsuits for leukemia, non-Hodgkin lymphoma, and multiple myeloma offer free, no-obligation case review for individuals and families who believe they may have grounds to file a Roundup cancer lawsuit. Working on a contingency basis, these attorneys are committed to never charging legal fees unless they win compensation in your Roundup cancer lawsuit. The product liability litigators handling Roundup claims at the Onder Law Firm have a strong track record of success in representing families harmed by dangerous drugs and consumer products.