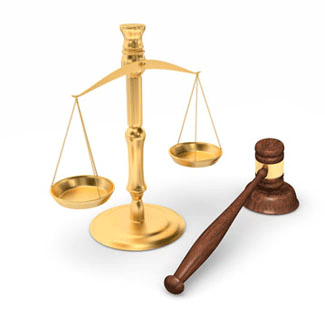 Bayer/Monsanto May Not Be WillingTo Settle Glyphosate Claims For Months to Come
The Bayer/Monsanto Roundup glyphosate cancer settlement talks may be delayed indefinitely as the world food supply chain works its way out of looming recession
Tuesday, May 19, 2020 - Bayer is currently in settlement talks with lawyers representing blocks of thousands of plaintiffs each and the company is concerned that the economic slowdown caused by the pandemic will make it difficult or impossible to liquidate assets at a fair price if at all to fund their legal obligations. Legal experts estimate that it may take more than $20 billion to settle current and future glyphosate cancer claims and the longer the company delays the larger that number gets. "Against the background of a looming recession and looking at, in part, considerable liquidity challenges, this applies now more than ever," a Bayer spokesperson told Fortune. The recession and impending lack of demand for glyphosate and Monsanto GMO seeds could force Bayer to horde cash for their economic survival rather than allocate it to a settlement fund. Monsanto Roundup herbicide cancer lawsuits are represented by top national attorneys with a winning track record litigating medical claims and lawsuits against big corporations and pharmaceutical companies.
Another factor that could impede Bayer's ability to fund a settlement could be a severe decline in demand for glyphosate from farmers based on the current lack of demand by restaurants that were forced to shut down due to the pandemic. Farmers have lost billions of dollars of business from the food services market collapse and have simply let their crops rot in the field even though the demand from government food banks has skyrocketed. Politico blames Agriculture Secretary Sonny Perdue for dragging his feet in implementing the transition from one source of demand to the other. "It's frustrating," said Nikki Fried, commissioner of agriculture in Florida. Fried, who is a Democrat, and much of the Florida congressional delegation asked Agriculture Secretary Sonny Perdue nearly a month ago to use his broad authority and funding to get more Florida farmers plugged into federal food purchasing and distribution programs as the foodservice market collapsed. "Unfortunately, USDA didn't move ... [soon enough]."
People with cancer are continuing to file lawsuits against Monsanto/Bayer for their role in failing to warn consumers that glyphosate, the active ingredient in Roundup herbicide caused their cancer. Fortune reports that Bayer reported the increase at its quarterly shareholder meeting. "The number of plaintiffs claiming that the weedkiller caused their cancers rose to 52,500 from 48,600 in February, Bayer said in its first-quarter earnings statement." If you or a loved one have used Roundup herbicide regularly for many years you may and have developed non-Hodgkin's lymphoma, a rare and deadly cancer of the lymph nodes, you may qualify to file a claim for lump-sum monetary damages. Successful plaintiffs have generally been employed as occupational users of Roundup such as farmers, landscaper, and professional maintenance workers.
In the light of the factors mentioned above and others unforeseen, it could be in Bayer's best interest to continue to delay the settlement and delay jury trials against them until the economic dust settles.
More Recent Roundup Cancer Lawsuit News:
Lawyers for Roundup Cancer Lawsuits
Attorneys handling Roundup cancer lawsuits for leukemia, non-Hodgkin lymphoma, and multiple myeloma offer free, no-obligation case review for individuals and families who believe they may have grounds to file a Roundup cancer lawsuit. Working on a contingency basis, these attorneys are committed to never charging legal fees unless they win compensation in your Roundup cancer lawsuit. The product liability litigators handling Roundup claims at the Onder Law Firm have a strong track record of success in representing families harmed by dangerous drugs and consumer products.