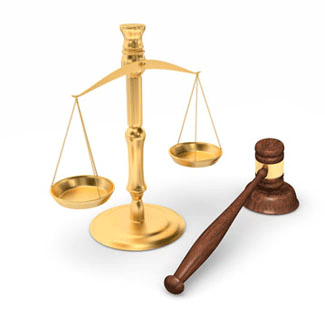 Bayer Stockholder Concerns May Be Driving a Bayer/Roundup Cancer Settlement
Bayer is seeking to limit its legal costs by settling thousands of Monsanto cancer lawsuits inherited when they bought the company
Wednesday, January 15, 2020 - Bayer, the parent company of Monsanto, the maker of Roundup herbicide is aggressively trying to get out ahead of the nearly 45,000 pending lawsuits against them, the majority of which claim that a plaintiff's cancer was caused by using Roundup herbicide either during their employment or around their homes or farms to control weeds. Three lawsuits that have concluded to date have found in favor of plaintiffs who used Roundup herbicide in industrial-strength quantities and came into direct and prolonged skin contact with the weedkiller. It is thought that Roundup herbicide contains chemical surfactants that cause glyphosate to stick to broadleaf weed and also human skin, where the chemical bio-accumulates to carcinogenic levels leading to cancer. Roundup herbicide lawsuits are represented by top national attorneys with vast experience and a winning track record against big corporations and offer a free consultation.
In the wake of the three multi-million dollar jury awards, speculation abounds that the company may be ready to announce a partial settlement of around $8 billion. Six trials against Bayer/Monsanto were postponed recently in anticipation of a near-term settlement, however, there are still three more pending for this month. The partial settlement may be targeted at several rainmaker attorneys who each represent hundreds of Roundup cancer clients. Two of the trials are slated for California, and one in St. Louis, Missouri later this month. Attorneys representing the remaining three plaintiffs all expect that their trials will proceed as scheduled.
It is also believed that Bayer CEO Werner Baumann is under pressure to settle the cases from impatient Bayer shareholders who think that the chief executive negligently underestimated the real cost of acquiring Monsanto, which the company paid $63 billion in 2018. Since the acquisition, 42,700 people, mostly in the United States have filed lawsuits alleging that glyphosate, the active ingredient in the Roundup herbicide caused their non-Hodgkin's lymphoma, a rare and deadly form of cancer. According to European sources at EURACTIV, "Investors in Bayer AG, the German company that bought Monsanto in 2018, are keeping a close eye on the status of three trials currently still on the docket to get underway this month. Six trials were initially set to take place in January, but three have recently been "postponed." Sources say the postponements are part of the process of obtaining an overall settlement with several plaintiffs' attorneys who have large numbers of cases pending."
Bayer stockholders know that the thousands of lawsuits against the company may represent only the tip of the iceberg against Monsanto as the bulk of Monsanto's revenues come from sales of seeds that have been genetically modified to be resistant to the Roundup herbicide and are useless without it. Before the Monsanto Roundup cancer controversy, the company enjoyed a virtual monopoly on GMO seed sales and crop production worldwide. Since 2016, however, country after country from the Netherlands, to France, Belgium, Germany and some agricultural countries in South America have announced they would ban or restrict the use of the chemical.
More Recent Roundup Cancer Lawsuit News:
Lawyers for Roundup Cancer Lawsuits
Attorneys handling Roundup cancer lawsuits for leukemia, non-Hodgkin lymphoma, and multiple myeloma offer free, no-obligation case review for individuals and families who believe they may have grounds to file a Roundup cancer lawsuit. Working on a contingency basis, these attorneys are committed to never charging legal fees unless they win compensation in your Roundup cancer lawsuit. The product liability litigators handling Roundup claims at the Onder Law Firm have a strong track record of success in representing families harmed by dangerous drugs and consumer products.