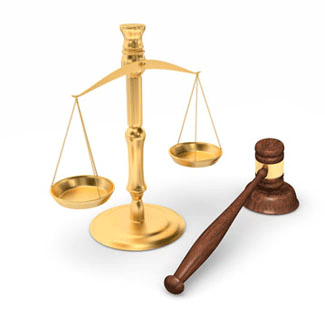 Only the Pro-Business US EPA Defends Glyphosate's Safety
Monsanto is having a difficult time defending Roundup herbicide as safe for consumers
Wednesday, August 14, 2019 - Three jury trials out of three attempts have examined the evidence and determined that Monsanto's Roundup Herbicide caused a plaintiff's non-Hodgkin's Lymphoma, a rare and deadly form of cancer and awarded each around $80 million in compensatory and punitive damages. There are an additional 18,000 or more trials pending claiming that Roundup caused their cancer. Monsanto has pointed to reams of scientific tests that they say prove that glyphosate, the active ingredient in Roundup is safe, but their defense has been obliterated in court by documents they falsified the science's conclusions. Monsanto Roundup cancer lawsuit attorneys are experts in the field of product liability litigation and are dedicating their firm's significant resources to providing the best Roundup cancer legal representation available.
In what has become known as The Monsanto Papers, Monsanto has been accused of systematically attacking any science that claims glyphosate is carcinogenic and also attacking the credibility of any scientist that makes the claim. Internal Monsanto memos revealed in court show that the company "ghostwrote" the findings of scientific studies and presented false conclusions to the Environmental Protection Agency (EPA). Other memos showed that Monsanto had connections within the EPA that vowed to block any glyphosate cancer findings from being made public. CorporateEurope Observatory summarized the Monsanto Papers as well as anyone could when it wrote: "The Monsanto Papers are a treasure trove of internal documents slowly released since March 2017 as part of a US lawsuit by cancer victims against Monsanto over its ubiquitous herbicide, glyphosate. ... But the Monsanto Papers show the company's real, and rather troubling, approach to science and evidence." The Monsanto Papers should be reviewed by anyone interested in finding out what Monsanto knew decades ago about glyphosate causing cancer and can be found at corporateeurope.org.
Even a California judge has called out Monsanto for their glyphosate cancer coverup. In the most recent court case where a jury awarded a couple suffering from glyphosate cancer $2 billion, Superior Court Judge Winifred Smith of the California Superior Court in Oakland issued the following statement: "In this case, there was clear and convincing evidence that Monsanto made efforts to impede, discourage, or distort scientific inquiry and the resulting science" according to The Washington Post. Notwithstanding, the judge reduce the $2 billion jury award to $86.7 bringing the amount in line with constitutional and legal standards.
Now it appears that the current pro-business EPA is attempting to protect Monsanto from future legal liability. The EPA has sided with Monsanto and against the state of California's attempts to require Monsanto/Bayer to place a cancer warning label on bottles of Roundup herbicide sold in the state. "The EPA says its research shows the chemical poses no risks to public health and won't approve warning labels for glyphosate products," the Associated Press reported. The state of California added Roundup herbicide to its list of products that contain chemicals that cause cancer that is sold in the state. Inclusion on the California Prop 65 list is automatic since the International Agency for Cancer Research deemed glyphosate "probably carcinogenic." The Guardian.com has accused the EPA of "lax oversight of all pesticides" in a recent article triggered by the EPA's glyphosate cancer denials.
More Recent Roundup Cancer Lawsuit News:
Lawyers for Roundup Cancer Lawsuits
Attorneys handling Roundup cancer lawsuits for leukemia, non-Hodgkin lymphoma, and multiple myeloma offer free, no-obligation case review for individuals and families who believe they may have grounds to file a Roundup cancer lawsuit. Working on a contingency basis, these attorneys are committed to never charging legal fees unless they win compensation in your Roundup cancer lawsuit. The product liability litigators handling Roundup claims at the Onder Law Firm have a strong track record of success in representing families harmed by dangerous drugs and consumer products.