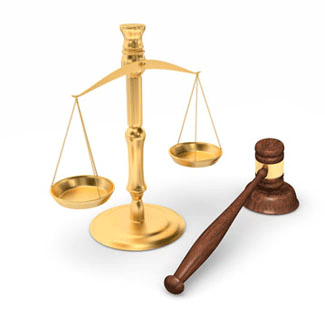 Glyphosate May Be a Necessary Evil Unless a Viable Replacement Can be Found
No law says that banning glyphosate would result in a safer alternative used for the next decade or longer
Thursday, June 11, 2020 - Banning Monsanto's Roundup herbicide containing glyphosate presents a dilemma for occupational users of the weedkiller like farmers. landscapers, and maintenance workers, consumers that are accustom to being able to afford fruits, vegetables, and processed foods at reasonable prices, and government health officials at the EPA that are tasked with protecting public health. Most farmers agree that a ban on glyphosate would drive their cost of maintaining their crops so high that they would most certainly go out of business creating food shortages and driving up prices. These farmers also make the case that most of them have used glyphosate-based weedkillers for decades and do not have cancer.
Consumers, on the other hand, especially young mothers are concerned that they are feeding their children breakfast cereals and other foods that could cause them to develop obesity and cancer later in life and also could be affecting their unborn children and causing autism. These concerns are amplified by the fear of the unknown regarding eating the foods that have been genetically modified to resist glyphosate herbicide. Monsanto herbicide cancer lawyers offer a free consultation and no obligation to file a claim and are helping families and individuals suffering from Roundup herbicide cancer understand their rights.
The federal government has been staffed with personnel in the Trump Administration that seems to have a "business at all cost" mentality when it comes to whether or not farmers and others should use Roundup. In 2019, the Trump EPA issued an official health public health statement regarding the safety of glyphosate during jury deliberations of a trial against Monsanto and Bayer in which plaintiffs claimed that glyphosate caused their non-Hodgkin's lymphoma. The EPA blanket endorsement of glyphosate as being safe fell on deaf ears, however, jurors in three Monsanto Glyphosate Cancer trials awarded hundreds of millions of dollars to the cancer-sufferers.
Farmers are being more vocal today than ever before in the wake, hopefully, of the public health crisis caused by the Coronavirus and also because prominent European nations such as Belgium, The Netherlands, Germany, and France have all either banned glyphosate or are gradually phasing out the chemical weedkiller. Some farmers are not concerned about glyphosate because although statistics show on the whole that an enormous amount of glyphosate is sprayed the amount sprayed on each plant is minuscule. "When you're using milliliters per acre, for me, I'm not concerned," 40-year Ottawa dairy farmer Jeff Hamilton told Capital Current Canada. Restaurant closings around the world have caused billions of dollars of farm produce to rot in the field, reducing farmer's incomes and forcing them to lay off farm workers. Some say that banning glyphosate would be the nail in the coffin and would cut his farm output by half. Capital Current Canada explained: "On his 250-acre farm, he (Hamilton) grows hay, corn, barley, wheat, and soybeans. While farming technology has changed since his grandfather ran the business, the weeds are still around. He said he could lose up to 50 percent of a given yield if the weeds aren't controlled."
More Recent Roundup Cancer Lawsuit News:
Lawyers for Roundup Cancer Lawsuits
Attorneys handling Roundup cancer lawsuits for leukemia, non-Hodgkin lymphoma, and multiple myeloma offer free, no-obligation case review for individuals and families who believe they may have grounds to file a Roundup cancer lawsuit. Working on a contingency basis, these attorneys are committed to never charging legal fees unless they win compensation in your Roundup cancer lawsuit. The product liability litigators handling Roundup claims at the Onder Law Firm have a strong track record of success in representing families harmed by dangerous drugs and consumer products.