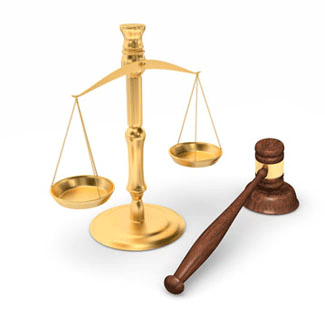 England's New Prime Minister Supports Monsanto's Genetically Modified Crops
The EU's insistence on banning glyphosate and GMO crops on the continent run counter to Englands post-Brexit agricultural objectives
Tuesday, July 30, 2019 - Much has been made of glyphosate, the active ingredient in Monsanto's Roundup herbicide, causing cancer. So far three trials have been decided in the favor of plaintiff's that have accused Monsanto's and now Bayer's flagship agricultural management product of causing cancer when the user comes into direct skin contact with the formula regularly and repeatedly over the course of many years or even decades. With all of the focus on Roundup herbicide, the health ramifications of the genetically modified seeds that turn into the plants we eat after they are sprayed with Roundup may be being overlooked. The greatest quantities of Roundup herbicide are sprayed by farmers around the world on crops like potatoes, soybeans, corn and wheat, staple crops in other words, that have been genetically redesigned to be resistant to the weedkiller. Roundup kills the weed but leaves the Frankenstein-like plants and their fruit intact. Governments in the European Union have been skeptical of the potential adverse health ramifications of genetically modified crops and have banned all but certain strains of corn. Great Britain's new prime minister promises to wholeheartedly support Monsanto/Bayer's genetically modified catalog in order to give farmers the nation's farmers the greatest opportunity to succeed. Monsanto glyphosate herbicide attorneys have vast experience and offer a no-obligation case review to individuals and families who been harmed by the herbicide.
According to Science Business, "Boris Johnson pledged to abandon European environmental rules that have curtailed the development of genetically modified (GM) crop plants and farm animals in the UK, in his first speech as prime minister on Wednesday. Let's liberate the UK's extraordinary bioscience sector from anti-genetic modification rules. Let's develop the blight-resistant crops that will feed the world, Johnson said." Johnson's statements reflect the sentiments of the United States, China and Russia, the country's leading trade partners and potential buyers of their agricultural exports, but run counter to ones issued by other European leaders in Austria, France, and Germany where there is a movement afoot to ban glyphosate and thus render weedkiller-resistant genetically modified crops obsolete. The EWG has been a proponent of food labeling that has failed to take hold in the US and as a result over three-quarters of the food a US resident eats is genetically modified.
There are pros and cons leading the debate as to whether or not eating genetically modified crops causes disease. Researchers are studying the link between GMO's and the growing epidemics of obesity, cancer, and other deadly diseases. Supporters of GMO crops point out that there is not a shred of scientific evidence that shows that GMO's cause health problems, and that, according to ProCon.org, "Growing GMO crops leads to environmental benefits such as reduced pesticide use, less water waste, and lower carbon emissions." Others like the Environmental Working Group (EWG) are concerned that overusing GMO's as is happening now is causing new and more pesticide-resistant species of insects and rodents to evolve. The issue will be resolved as part of the final Brexit deal due to conclude this fall.
More Recent Roundup Cancer Lawsuit News:
Lawyers for Roundup Cancer Lawsuits
Attorneys handling Roundup cancer lawsuits for leukemia, non-Hodgkin lymphoma, and multiple myeloma offer free, no-obligation case review for individuals and families who believe they may have grounds to file a Roundup cancer lawsuit. Working on a contingency basis, these attorneys are committed to never charging legal fees unless they win compensation in your Roundup cancer lawsuit. The product liability litigators handling Roundup claims at the Onder Law Firm have a strong track record of success in representing families harmed by dangerous drugs and consumer products.