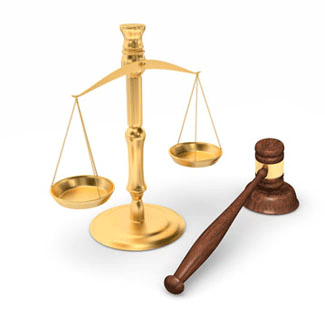 Roundup Herbicide Human Cancer Risks
Exposure to Roundup herbicide poses an elevated risk of humans developing certain rare forms of cancer such as leukemia, myeloma, and non-Hodgkins lymphoma.
Saturday, May 5, 2018 - The International Agency for Cancer Research, a division of the World Health Organization, warned the world in 2015 that glyphosate the active ingredient in Monsanto's Roundup herbicide is, "probably carcinogenic in humans." In response to the ruling from the world's most respected independent public health watchdog, many governments have either banned or severely restricted the use of the chemical in their country. Malta, Sri Lanka, The Netherlands, and Argentina all prohibit the use of glyphosate in their nation. Germany, Italy, and France have also placed strict regulations on its usage. The US state of California lists glyphosate on its list of chemicals that cause cancer.
Glyphosate is the most heavily-used agricultural herbicide in the world and is used on farm and orchard crops, residential lawns, public parks and other public properties and golf courses. Studies now indicate that people who either work with or live near places that use the herbicide have elevated levels of glyphosate in their urine samples. Research indicates that persons who live in areas where Roundup is used display evidence of DNA changes consistent with cancer.
The professions where an individual comes into contact with glyphosate the most are farmers, landscaper, and golf course maintenance workers. While Monsanto continues to insist that glyphosate is harmless to individuals thousands of people that have developed one of several rare forms of cancer are filing a claim against Monsanto alleging Roundup herbicide is responsible for their disease. In addition, plaintiffs are filing Roundup cancer claims against the company for misrepresentation of the product's safety and for failing to warn consumers of the Roundup cancer associations. The types of cancer most often identified with glyphosate are leukemia, multiple myeloma, and non-Hodgkin's lymphoma. Most plaintiffs suing Monsanto fall into the occupational categories listed above.
Roundup Ready is the world's leading weed killer and is used extensively in farming. Since 1974 farmers have been planting Roundup Ready crops that are resistant to the chemical. The crops are doused repeatedly with the herbicide that kills all plants except Monsanto's genetically engineered varieties. GMO ready crops include soy, corn, wheat, potatoes and many other everyday staple agricultural crops. Landscapers and residential home maintenance also use Roundup extensively to kill weeds and keep their properties looking neat and manicured.
Monsanto is marketed throughout retail stores in the United States without mention of its cancer association. Cancer researchers believe that glyphosate's interaction with other chemicals may have caused the cancer link. Roundup Ready herbicide and the required genetically engineered seeds make up the majority of Monsanto's $10 billion in 2015 earnings for seed and crop sales.
Thousands of individuals are suing Monsanto claiming the company failed to warn of the cancer risks of glyphosate. If you have developed any of the cancers above and work in a high-risk occupation, you may hire an Roundup cancer lawyer and join others who have filed lawsuits.
More Recent Roundup Cancer Lawsuit News:
Lawyers for Roundup Cancer Lawsuits
Attorneys handling Roundup cancer lawsuits for leukemia, non-Hodgkin lymphoma, and multiple myeloma offer free, no-obligation case review for individuals and families who believe they may have grounds to file a Roundup cancer lawsuit. Working on a contingency basis, these attorneys are committed to never charging legal fees unless they win compensation in your Roundup cancer lawsuit. The product liability litigators handling Roundup claims at the Onder Law Firm have a strong track record of success in representing families harmed by dangerous drugs and consumer products.