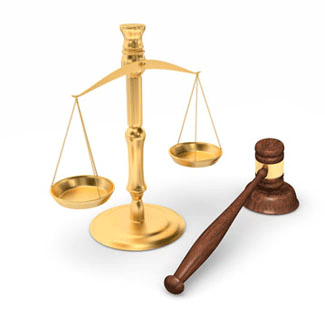 Monsanto and Bayer Fight For Their Financial Future
Monsanto continues to deny that glyphosate is carcinogenic
Friday, August 31, 2018 - One of the pre-planned talking points lawyers from Monsanto are trained to point to are the "over 800 scientific studies" that indicate glyphosate does not necessarily cause cancer. The efficacy of those studies was shot down by the plaintiff, DeWayne Johnson's attorneys that exposed some of the methods Monsanto uses to manipulate test data and shine a favorable light on their product. One such study was conducted by the US Environmental Agency (EPA) and showed no glyphosate/cancer relationship. It was revealed however that Monsanto may have submitted fraudulent cancer data to the agency, to begin with when seeking government approval of glyphosate in the mid-1970's. Discrepancies were found in the data the agency used to declare glyphosate's safety and approve it for sale. According to courthousenews.com, attorneys for Johnson alleged that "Monsanto knowingly submitted fraudulent data to get around the EPA's licensing requirements." Monsanto may have used their contacts within the EPA to suppress scientific evidence.
Other researchers agree with Johnson's lawyers as well as the jury that awarded Johnson $289 million for his cancer caused by glyphosate. Monsanto was found to have twisted the science that led regulators to come to the conclusion that glyphosate is safe for humans. WWW.foodandwaterwatch.org found that Monsanto's technique was to start with the conclusion that glyphosate was safe and then to manipulate test data to fit. Monsanto is also accused of "ghostwriting" studies themselves claiming glyphosate's safety and then bribing independent scientists to sign off on them. A third trick Monsanto used to protect glyphosate was simply to avoid scientists that had a history of finding glyphosate harmful. All three of these deceptive practices were backed up by internal Monsanto memos uncovered for the first time and presented at trial pointing to Monsanto's systemic attempt to hide the truth.
Another Monsanto strategy was to attempt to discredit the International Agency on Cancer Research (IARC)'s findings on glyphosate that supported the plaintiff's allegations. A couple of years ago the IARC published a finding that glyphosate was "probably carcinogenic" in humans. Monsanto said that one of the IARC consultants that claimed glyphosate's cancer link actually was on the payroll of a law firm that intended to make millions by suing Monsanto and thus had an interest in connecting glyphosate with cancer. Spokespersons for the IARC denied the accusation by saying "The IARC does not base its evaluations on opinions presented in media reports. Instead, (the group) conducts evaluations of carcinogenicity based on the systematic assembly and review of all publicly available and pertinent scientific studies, by independent experts, free from vested interests."
DeWayne Johnson court case turned when jurors agreed with his claim that direct skin contact with glyphosate caused his non-Hodgkin's lymphoma, a rare form of cancer. Johnson himself testified that he did not use a protective waterproof suit when spraying Roundup regularly during the course of his work as a California school groundskeeper. Johnson claimed that he would come home "soaked" in glyphosate occasionally and that Monsanto provided no guidance as to how he might have protected himself. Johnson's entire body is covered in open cancerous lesions, the result of the direct contact with Roundup herbicide. Johnson produced experts that provided irrefutable testimony that their scientific studies that show glyphosate bioaccumulates on the skin and was absorbed in cancer-causing quantities. Attorneys handling national Roundup cancer lawsuits are offering a free, no-obligation case review to individuals and families harmed by the herbicide.
More Recent Roundup Cancer Lawsuit News:
Lawyers for Roundup Cancer Lawsuits
Attorneys handling Roundup cancer lawsuits for leukemia, non-Hodgkin lymphoma, and multiple myeloma offer free, no-obligation case review for individuals and families who believe they may have grounds to file a Roundup cancer lawsuit. Working on a contingency basis, these attorneys are committed to never charging legal fees unless they win compensation in your Roundup cancer lawsuit. The product liability litigators handling Roundup claims at the Onder Law Firm have a strong track record of success in representing families harmed by dangerous drugs and consumer products.