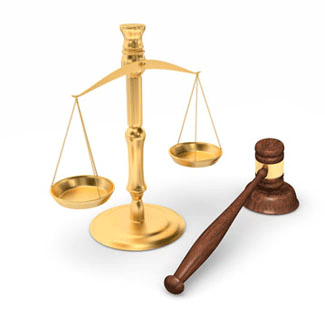 Utilities Spray Millions of Gallons of Glyphosate To Kill Vegetation Under Power Lines Causing Local Residents to Become Sick
Runoff from spraying Roundup can also destroy crops, kill pollinating bees, and eventually wind up in local rivers, lakes, and the community's water supply
Wednesday, November 27, 2019 - Governments and utilities like the local electric company have found many ways to use Roundup herbicide containing the controversial chemical glyphosate to control foliage around public utilities. Electric companies and there are thousands of them, spray the chemical on trees and bushes that could interfere with power lines and around electrical stations. For example, "Eversource, a New England publicly-traded energy company, announced... that it would spray herbicides on weeds near power lines from June 26 to Dec. 31, 2019, in Ashfield and more than 30 other nearby municipalities in Hampshire, Hampden and Franklin counties. Among chemicals, it plans to use is Rodeo Concentrate, which is found in Roundup," according to Gazettenet.com. As with most everything in life, the fear of what is unknown can be more painful than the underlying event. Residents of the community are now afraid to allow their children to swim in the nearby lake for fear of runoff from the power line spraying. Roundup cancer attorneys are consulting families and individuals in the United States and offer a free consultation with no obligation to filing a lawsuit claim.
Large swathes of foliage are manually cut and removed below power lines that traverse miles of woodlands and forests and then sprayed with Roundup or another glyphosate-based defoliant. Appvoices.org reports that using glyphosate to defoliate under power lines is having unexpected consequences like killing local pollinating bees and destroying nearby crops. "Lynn and Tim Tobey's property in Sharps Chapel, Tenn., was sprayed by Powell Valley Electric Cooperative in 2017 and photographed here in May 2018." An image of the Tobey's Roundup-sprayed powerline path can be found at:
http://appvoices.org/images/uploads/2018/06/Tobey-property-.jpg.
Hundreds of Electrical Utility Companies in the United States Spray thousand of miles of glyphosate under power lines every year on both public and private properties. "Powell Valley Electric Cooperative has over 3,500 miles of power lines that serve more than 31,500 member-owners in Northeast Tennessee and Southwest Virginia. " Organic farmer and beekeeper Lisa Strickland told The Appalachian Voice that she was surprised and frightened when the local utility started spraying power lines on her property. Others in the surrounding communities have reported becoming sickened immediately after the spraying. "In the months following (spraying under power lines with glyphosate), (residents of) Sharps Chapel, Cumberland Gap, Hancock, and surrounding towns complained of health problems, withered crops, dead pets and decimated pollinator populations. Residents reported rashes, high blood pressure and even hospitalization for kidney problems after touching or eating sprayed plants and crops or swimming in nearby bodies of water," according to the Appalachian Voice.
A most disturbing story to come out of the Appalachian Power Line spraying, a local man suffered renal problems and his dog died as a result of swimming in a local lake. "Sharps Chapel resident Mike Shelley told USA Today that soon after he and his dog swam in a nearby lake following the June 2016 spraying, he was hospitalized for unidentified kidney problems, and his dog was euthanized due to kidney failure."
More Recent Roundup Cancer Lawsuit News:
Lawyers for Roundup Cancer Lawsuits
Attorneys handling Roundup cancer lawsuits for leukemia, non-Hodgkin lymphoma, and multiple myeloma offer free, no-obligation case review for individuals and families who believe they may have grounds to file a Roundup cancer lawsuit. Working on a contingency basis, these attorneys are committed to never charging legal fees unless they win compensation in your Roundup cancer lawsuit. The product liability litigators handling Roundup claims at the Onder Law Firm have a strong track record of success in representing families harmed by dangerous drugs and consumer products.