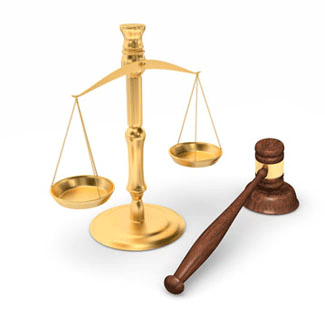 Roundup Lawsuits Being Filed in Australia
Lawyers and plaintiffs are taking their lead from American lawsuits that have awarded billions of dollars to plaintiffs with Roundup herbicide cancer
Monday, March 2, 2020 - Spokespersons for Bayer, the parent company of agrochemical giant Monsanto, has announced that it may have to sell asset, issue new equity shares, or borrow money on unfavorable terms to pay billions of dollars in punitive damages of around $10-20 billion if the company and lawyers settle the nearly 50,000 lawsuits that have been filed against them according to the most recent quarterly earnings report to shareholders, according to Fortune.com. Bayer also faces billions in legal costs from other Monsanto liabilities like the chemical Dicamba. According to the web site US Right to Know, cross-contamination from those who spray the Monsanto herbicide is killing their organic and other crops. "Thousands of farmers from multiple states are expected to join mass tort litigation pending in federal court over claims that weed-killing products developed by the former Monsanto Co. and other chemical companies are destroying and contaminating crops, including organic production." The number of Dicamba lawsuits could skyrocket into the thousands as a result of a recent bellwether trial that resulted in a $265 million jury award "to a Missouri peach farmer who alleged the two companies were to blame for the loss of his livelihood," his lawyers told Fortune.
Bayer's Roundup and herbicide legal liabilities are not limited to the United States alone. A class-action lawsuit is forming in Australia made up of herbicide users with cancer that alleges the company failed to warn them to take adequate precautions to avoid skin contact or inhaling herbicide fumes. One of the lead plaintiffs in the class action, Heather Slade, "believes her cancer was caused by using Roundup and wants it taken off shelves," according to ABC Australia. Ms. Slade is quoted as telling reporters: "There was nothing at all saying to use protective gear and that sort of thing - everyone just sprayed." Another cancer victim, 57-year old John Fenton said he "believes his non-Hodgkin lymphoma was caused by spraying Roundup, and that his cancer is currently in remission having been first diagnosed in 2008. Mr. Fenton was an occupational user of Roundup herbicide using the chemical daily in his weed-spraying business.
Most Australian plaintiffs like Mr. Fenton, complain that Monsanto failed to warn them of the potential dangers and to wear waterproof protective clothing, taking their queue from lawsuits in the United States where plaintiffs were awarded hundreds of millions of dollars in punitive damages. California school maintenance worker DeWayne Lee Johnson was awarded an appeal adjusted $89 million in punitive damages for cancer he developed from coming into frequent skin contact with Roundup herbicide that he was required to spray on and around the government's properties in the routine course of his job. Other American plaintiffs Alva and Alberta Pilliod, were awarded over $2 billion adjusted to $87 million for their non-Hodgkin's lymphoma as well.
More Recent Roundup Cancer Lawsuit News:
Lawyers for Roundup Cancer Lawsuits
Attorneys handling Roundup cancer lawsuits for leukemia, non-Hodgkin lymphoma, and multiple myeloma offer free, no-obligation case review for individuals and families who believe they may have grounds to file a Roundup cancer lawsuit. Working on a contingency basis, these attorneys are committed to never charging legal fees unless they win compensation in your Roundup cancer lawsuit. The product liability litigators handling Roundup claims at the Onder Law Firm have a strong track record of success in representing families harmed by dangerous drugs and consumer products.