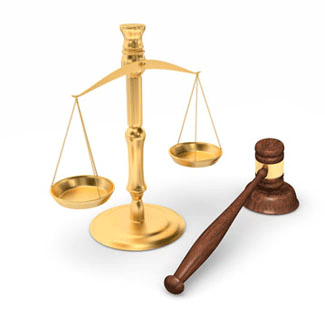 Lawsuits Seek to Stop Monsanto Putting Profits Over People
Choose a law firm with a demonstrable track record of success when taking large, multinational corporations to court
Monday, August 28, 2017 - A capitalist, free market society has a way of self-correcting over time. In cases of corporate negligence that affect the health and well-being of the public, law suits are "nature's way" of making things right. When corporate greed and government incompetence destroy lives and uproot families, the legal system is there to compensate the victims. Not only does a lawsuit hit the negligent company where it hurts the most, in the pocketbook, they also serve to alert the public that they may be in danger, sometimes grave danger, when they use the company's products.
There are currently over 900 lawsuits against Monsanto, and possibly thousands more to come, claiming that a person has developed non-Hodgkins lymphoma and other forms of terminal cancer from coming in contact in various ways with the deadly herbicide glyphosate, marketed as Roundup Ready. Lawsuits are also being filed by the loved ones of those who have died from Monsanto Roundup Ready cancers. While each case stands on its individual merits, lawsuits are being filed by those who have developed cancer after having a career or business that exposed them to glyphosate frequently and regularly. People who have filed suit against Monsanto include farmers that have sprayed their crops with the deadly herbicide, government maintenance workers who use the chemical to eliminate weeds around public buildings and along highways and throughout public parks, and landscapers including golf-course maintenance workers that use the herbicide to produce a manicured-looking, weed-free landscape or sporting venue. Monsanto Roundup lawsuits have another thing in common as it seems that person filing suit have developed non-Hodgkins lymphoma NHL, a cancer of the lymph nodes that quickly spread to vital organs such as the liver, pancreas, and even the bone marrow. The fatality rate is very high and treating this disease effectively requires an early diagnosis before the cancer has spread.
When choosing legal representation and filing suit against Monsanto it is important to select a law firm that has a demonstrable track record of success and the financial resources necessary to take on a corporate giant. St. Louis based Onder, Shelton, O'Leary & Peterson, LLC is a premier cancer product liability law firm and has successfully sued companies and won jury verdicts for their clients in the hundreds of millions of dollars in suits against Johnson & Johnson and the linkage of their baby powder to ovarian cancer in women. Over the years the firm has grown to the point where we represent qualifying clients on a contingency basis and only collect a legal fee if we win. This way no one has to feel intimidated to come forward and seek much-deserved justice against large multinational corporations whose only objective is to profit from your suffering. Onder, Shelton, O'Leary & Peterson, LLC should be your first choice when you are seeking real monetary compensation for medical expenses, lost wages, pain, and suffering and punitive damages against Monsanto.
More Recent Roundup Cancer Lawsuit News:
Lawyers for Roundup Cancer Lawsuits
Attorneys handling Roundup cancer lawsuits for leukemia, non-Hodgkin lymphoma, and multiple myeloma offer free, no-obligation case review for individuals and families who believe they may have grounds to file a Roundup cancer lawsuit. Working on a contingency basis, these attorneys are committed to never charging legal fees unless they win compensation in your Roundup cancer lawsuit. The product liability litigators handling Roundup claims at the Onder Law Firm have a strong track record of success in representing families harmed by dangerous drugs and consumer products.