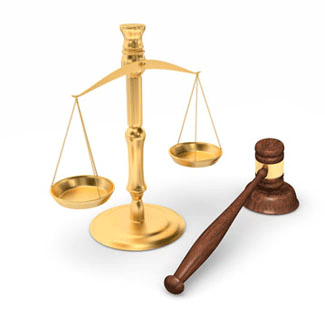 Children Are Exposed to Roundup Herbicide on Their School Playgrounds And In Their Food
Even a partial ban on using Roundup by school districts and municipal parks and grounds may have a positive effect on our children's health
Tuesday, June 25, 2019 - Earlier this year, DeWayne Lee Johnson, a California school groundskeeper was awarded an adjusted $79 million for the non-Hodgkin's lymphoma, a rare and fatal form of cancer he developed from working regularly with the spray herbicide Roundup. His cancer and inevitable demise have struck at the heart of California school administrators whose responsibility it is to keep children safe. It would not be much of a stretch to assume that if a school groundskeeper like Johnson could develop cancer from Roundup herbicide, so could the children that play on his and other school grounds. Simple extrapolation may conclude that all of the nations school children could be at risk from daily Roundup exposure at school.
In addition to rolling around in Roundup herbicide at school, children are increasingly exposed to the carcinogen in the food they eat. According to a new report published by the Environmental Working Group, high levels of glyphosate have been found in 100% of the 21-oat based children's cereals tested. Lower levels of the weedkiller, known to be a contributing factor in developing cancer in humans, are acceptable than the levels for adults. According to the Environmental Working Group (EWG) ", the highest levels of the weedkiller were detected in General Mills' Honey Nut Cheerios Medley Crunch at 833 parts per billion or ppb, and Cheerios, with 729 ppb." The EWG study was not published in medical journals and has a standard that is 100 times more sensitive when determining what is or is not a safe level of glyphosate. The article also noted that there has not been any link between eating these foodstuffs and developing cancer. American individuals and families are filing claims against Monsanto for misrepresentation of Roundup cancer risks and safety and National Monsanto Roundup cancer lawyers representing American families harmed by glyphosate from products they used believing it was safe are offering a free consultation and no obligation to file a claim.
As the use of the chemical proliferates and weeds become increasingly genetically resistant to Roundup, more and more glyphosate is required to be used to control them. This means more glyphosate is likely to show up in our food. It will be up to the consumer to make an informed decision as to when enough is enough and stop buying and feeding these products to our children. In light of the glyphosate trials where plaintiffs that were occupational users of glyphosate developed non-Hodgkin's lymphoma and sued Monsanto, California and Florida municipal governments have one by one, banned the use of Roundup in areas where people, especially children, regularly congregate. The latest to ban the chemical's use is San Francisco's East Bay School District where the school board voted unanimously. District administrators told San Francisco Local CBS that they were uncomfortable using the chemical around children given the recent studies that show glyphosate to be "probably carcinogenic" as well as being alerted to Roundup's toxicity by recent multi-billion dollar jury awards. The school district intends to lead the way in finding "organic and other non-toxic methods to kill weeds, " this according to Sheila Hill has been a garden educator in the district. In the end, it will be the market place that must exert pressure on companies like General Mills and Quaker Oats whose cereals, grains, and breakfast bars contain high levels of glyphosate and school districts around the nation should ban the use of glyphosate immediately.
More Recent Roundup Cancer Lawsuit News:
Lawyers for Roundup Cancer Lawsuits
Attorneys handling Roundup cancer lawsuits for leukemia, non-Hodgkin lymphoma, and multiple myeloma offer free, no-obligation case review for individuals and families who believe they may have grounds to file a Roundup cancer lawsuit. Working on a contingency basis, these attorneys are committed to never charging legal fees unless they win compensation in your Roundup cancer lawsuit. The product liability litigators handling Roundup claims at the Onder Law Firm have a strong track record of success in representing families harmed by dangerous drugs and consumer products.