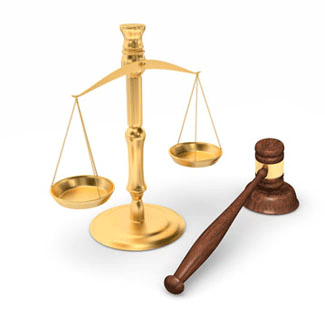 Monsanto Seeks To Overturn A $2 Billion Jury Verdict Against Them And Prepares For The Next Trial In August
Monsanto/Bayer attorneys are fighting to have the jury award reduced, eliminated, or have a new trial granted
Thursday, June 20, 2019 - Monsanto attorneys continue to argue that a Superior Court Judge Winifred Smith should overturn the $2 billion a jury awarded to a couple that claimed glyphosate, the active ingredient in Roundup herbicide was responsible for their cancers. According to Reuters, the basis for the company's appeal is that "the jury decision was not supported by evidence, and that lawyers presented inflammatory, fabricated and irrelevant evidence." Lawyers argue that Monsanto has been vilified by inaccuracies that were not supported by science. Such logic is questionable, however, because a previous Roundup herbicide trial was split into two phases for just that reason, so as not to confuse jurors struggling with the complexities of science with emotions and anger related to Monsanto's corporate malfeasance. Monsanto cancer attorneys representing people harmed by RoundUp offer a free no obligation consultation before filing a lawsuit claim.
In the trial presided over by U.S. District Judge Vince Chhabria, evidence that was allowed to be presented in the trial's first phase was to be limited to scientific evidence and testimony only. The plaintiff Edwin Hardeman was banned from introducing evidence "that the company (Monsanto) allegedly attempted to influence regulators and manipulate public opinion." If the plaintiff won the first phase of the case, a second phase was to be conducted that would take Monsanto's misdeeds into consideration for the purposes of determining punitive damages. Hardeman's lawyers argued that the two phases were inextricable interwoven and could not be separated since the government's scientific tests claiming glyphosate's safety were illegitimate and tainted by Monsanto itself "ghostwriting" the results. Monsanto is also accused of having insider influence with the US Food and Drug Administration. In the end, the jury found for the plaintiff Hardeman in both phases and awarded him a total of $289 million. It is likely that the $2 billion in damages will be reduced to reflect the 10-fold multiplier that is normally used to arrive at a more palatable figure.
The next round of lawsuits against Monsanto/Bayer is set to get underway on August 19, 2019, and the company is non-too thrilled with the venue. St. Louis, Missouri, a notoriously plaintiff-friendly city will host the trial for the plaintiff, Sharlean Gordon, a woman suffering from cancer who alleges that Monsanto's Roundup herbicide is the cause. Missouri is Monsanto's home state and as such company executive may be forced to testify. Gordon claims to have used Roundup herbicide for 15 years continuously and has been diagnosed with non-Hodgkin lymphoma. While the plaintiff-friendly Missouri venue could help the plaintiff such an advantage could be offset by the fact that Monsanto is one of the state's leading employers and the source of large civic influence and charitable giving.
Ms. Gordon's case differs from the previous three that were decided in California against Monsanto in that the first three plaintiffs used Roundup weedkillers in "occupational quantities," while performing their jobs or running their businesses and that the company failed to warn them to wear protective waterproof clothing to prevent the chemical from getting on their skin where it could be absorbed into the bloodstream. The Gordon case is the first claiming that such a limited use caused their cancer.
More Recent Roundup Cancer Lawsuit News:
Lawyers for Roundup Cancer Lawsuits
Attorneys handling Roundup cancer lawsuits for leukemia, non-Hodgkin lymphoma, and multiple myeloma offer free, no-obligation case review for individuals and families who believe they may have grounds to file a Roundup cancer lawsuit. Working on a contingency basis, these attorneys are committed to never charging legal fees unless they win compensation in your Roundup cancer lawsuit. The product liability litigators handling Roundup claims at the Onder Law Firm have a strong track record of success in representing families harmed by dangerous drugs and consumer products.