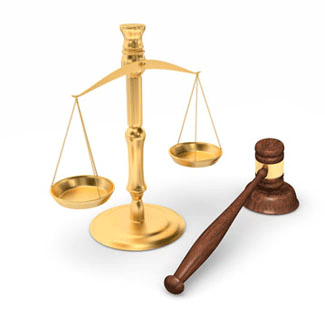 Roundup Lawsuit Spurs People To Action
People are concerned about their health due to Roundup herbicide being linked to non-Hodgkin's lymphoma, a rare form of cancer
Wednesday, October 3, 2018 - A California jury awarded to state school groundskeeper DeWayne Johnson $289 million after he alleged that Monsanto had a responsibility to warn industrial users of Roundup that the herbicide can bioaccumulate to deadly levels due to heavy exposure to the skin.
Johnson's attorneys argued that Monsanto had a duty to warn consumers in professions that use the chemical in industrial strength quantities such as farm workers, landscapers, maintenance workers, as well as homeowners that use the herbicide regularly to control weeds on their lawn, garden, and around the property to use waterproof, protective clothing while using the chemical. The plaintiff testified in court and showed the jury his skin cancer lesions. Johnson is visibly weak and not expected to live more than another year. The trail has been heralded as a bellwether against Monsanto and over 10,000 other cancer patients in America or the surviving loved ones of those who have died have filed suit against Monsanto.
Consumers at all levels that have used Roundup herbicide regularly are outraged and have been left wondering when their cancer will appear. Consumer group members are interested in finding out what they can do to fight Monsanto to get the herbicide off of the market. Monsanto fights any challenge to their multi-billion GMO herbicide market with all the resources they and their parent company, German conglomerate Bayer can muster. The company continues to claim that their product is harmless when used as directed.
What can an individual do to help fight Monsanto/Bayer Roundup Cancer? Joining a consumer advocate group such as the Organic Consumer Association can be a good start. Reading the articles against Roundup herbicide and participating in the demonstrations they sponsor gives concerned consumers an outlet to make their voices heard. Most recently the group has been successfully campaigning to get companies that use genetically modified crops and whose products contain above normal levels of glyphosate to remove the word "natural" from their boxed product description. According to the website, three companies "Nature Valley granola bars, Post Shredded Wheat and Bigelow Tea" have complied so far. The OCA also has led the charge to force companies in every state to label their products so as to alert consumers if the product contains genetically modified crops of any sort.
Moms Across America is another organization that is concerned with the way Roundup herbicide may affect their children's long-term health. The group focuses on a grassroots approach and encourages its member to visit places where the chemical is sold at retailers such as Wallmart and Home Depot, ask to speak face-to-face with the manager and fill out a formal request to have the product pulled from their shelves. The group effectiveness lies in one-on-one encounters which maximize their strengths.
No matter what organization you choose to join, individuals are encouraged to fight to get Roundup herbicide containing glyphosate, a cancer-causing substance, banned in the US. Monsanto Roundup lawsuits will serve to secure needed compensation for families harmed by Roundup cancer.
More Recent Roundup Cancer Lawsuit News:
Lawyers for Roundup Cancer Lawsuits
Attorneys handling Roundup cancer lawsuits for leukemia, non-Hodgkin lymphoma, and multiple myeloma offer free, no-obligation case review for individuals and families who believe they may have grounds to file a Roundup cancer lawsuit. Working on a contingency basis, these attorneys are committed to never charging legal fees unless they win compensation in your Roundup cancer lawsuit. The product liability litigators handling Roundup claims at the Onder Law Firm have a strong track record of success in representing families harmed by dangerous drugs and consumer products.