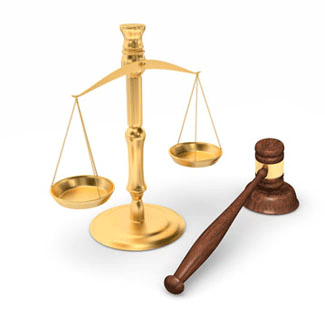 Monsanto/Bayer Glyphosate Cancer Settlement Agreement Reached
A Federal Judge must still approve the terms offered by Bayer that may include limiting future lawsuit awards to a fixed amount, and not all attorneys have signed on
Thursday, June 25, 2020 - Bayer has reached an agreement with a group of attorneys representing thousands of plaintiffs that allege that using Roundup weedkiller regularly and for many years caused them to develop cancer. Bayer has agreed to pay around $9 billion to settle current claims and to set aside $1.2 billion for future claims. Bayer intends to raise the money to pay by issuing new bonds.
According to the New York Times, the Bayer/Monsanto settlement covers nearly 90,000 plaintiffs represented by around 25 lead attorneys yet will leave 30,000 lawsuits pending against the company. Three cases have been brought to court against Monsanto in recent years and all three have been decided for the plaintiffs who claim that their occupational use of Roundup herbicide caused them to develop non-Hodgkin's lymphoma, a rare and deadly form of cancer of the lymph nodes. All three plaintiffs asserted that the defendant had an obligation to warn industrial-strength users of Roundup to wear protective rubber, waterproof clothing, and to avoid direct skin contact. Roundup herbicide not only contains glyphosate, a chemical thought to be carcinogenic by the World Health Organization, but also a surfactant that causes glyphosate to stick to the plant leaf and stem and also human skin, bioaccumulating and causing cancerous lesions. Only plants that are genetically modified are resistant to the weedkiller. Monsanto herbicide cancer lawyers are highly experienced with a winning track record litigating against big corporations and offer a free consultation before filing a claim.
The deal is contingent upon approval by Federal Judge Vince Chhabria and his decision is uncertain. Bayer looks for closure to the Roundup cancer lawsuit nightmare that it has faced since it acquired Monsanto several years ago for $63 billion. The Times writes: "Werner Baumann, Bayer's chief executive, said that the two critical conditions for a settlement were that it was financially reasonable and that it would bring closure to the litigation." Bayer's goal of putting lawsuits about Roundup Herbicide behind them will be difficult as cancer has a latency period of ten to twenty years, and using Roundup herbicide today could result in a cancer diagnosis years later. Thousands of plaintiffs refused to sign off on the current agreement. Fletch Trammell, a Houston-based lawyer who said he represented 5,000 claimants who declined to join, disagreed. "This is nothing like the closure they're trying to imply," he said. "It's like putting out part of a house fire," The Times Reported.
Future claims against Bayer hinge on an upcoming decision by Judge Vince Chhabria of U.S. District Court in San Francisco who is presiding over a class-action lawsuit. That trial hinges on experts interpreting the available scientific data and deciding once and for all if Roundup herbicide causes cancer. Both sides agree to be bound by the ruling.
"We are convinced" this does both, Mr. Baumann said in an interview on Wednesday. There is money put aside for existing claimants outside of the agreement, he said, and a structure to deal with future claimants that could emerge," according to the NYT.
More Recent Roundup Cancer Lawsuit News:
Lawyers for Roundup Cancer Lawsuits
Attorneys handling Roundup cancer lawsuits for leukemia, non-Hodgkin lymphoma, and multiple myeloma offer free, no-obligation case review for individuals and families who believe they may have grounds to file a Roundup cancer lawsuit. Working on a contingency basis, these attorneys are committed to never charging legal fees unless they win compensation in your Roundup cancer lawsuit. The product liability litigators handling Roundup claims at the Onder Law Firm have a strong track record of success in representing families harmed by dangerous drugs and consumer products.