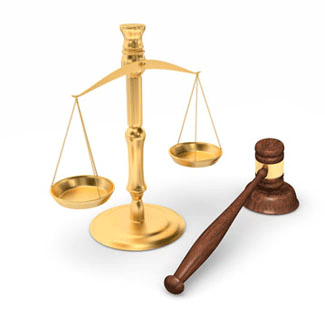 Jury Selection Complete in DeWayne Johnson Monsanto Cancer Trial
Legal professionals agree that jury selection is a critical element of the Monsanto glyphosate cancer trial
Friday, June 29, 2018 - Jury Selection is complete in the trial against Monsanto and the role of glyphosate in causing cancer for DeWayne Johnson, a California school groundskeeper. The Monsanto glyphosate cancer jury consists of seven men and five women for a trial could last until August 10, 2018. There is a 55-hour time limit on the trial. According to a live blogger within the courtroom posting at www.usrtk.org, Monsanto's attorneys have been questioning potential jurors as to whether or not they or a loved one have ever had cancer and if they carefully read the labels when grocery shopping. One female juror was excused after she asserted that she approved of large punitive awards to punish companies that do wrong. Attorneys for the plaintiff were intent to know whether or not a prospective juror would feel comfortable awarding "tens of millions of dollars" in punitive damages should Monsanto be found guilty. Prospective jurors were asked about their occupations and if they believed that industrial chemicals could be carcinogenic. (1)
Johnson is suing Monsanto alleging that the company, "failed to exercise reasonable care to warn of the dangerous risks associated with the use and exposure (to Roundup)." The plaintiff also claims that his non-Hodgkin's lymphoma was the result of handling and breathing the fumes of Roundup herbicide that his job required him to mix and spray approximately every week or two for several years. Johnson would spray the chemical on school grounds to clear weeds. In spite of the fact that the plaintiff is suffering from the advanced stages of cancer, his body is covered in lesions, and barely able to speak, his lawyers say that he will be available to give testimony in court. Thousands of other lawsuits brought mainly by plaintiffs in the occupations of farming, landscaping and grounds maintenance against Monsanto claiming glyphosate, the active ingredient in Roundup herbicide caused their cancer.
What makes this precedent-setting trial so important to the thousands of people suing Monsanto is the introduction of evidence in the form of internal Monsanto memos that indicate that the company was not only aware of the cancer-causing nature of Roundup but also the fact that Monsanto executives manipulated scientific studies and influenced US government officials at the EPA to cover it up. Generally speaking, attorneys for the plaintiff claim that company memos will show that Monsanto falsified supposedly independent studies by seeding them with ghost-written reports held out to be independent scientific research. Other memos state the unethical connections between Monsanto executives and key people within the EPA that were said to be able to fix reports claiming glyphosate causes cancer in humans. Monsanto adamantly has denied that their herbicide causes cancer and will stress that there is not a single US government health agency that has found evidence that is carcinogenic, including the EPA. Monsanto will also attempt to discredit the findings of the International Agency for Cancer Research (IARC) that glyphosate is, "probably carcinogenic in humans."
Sources: (1) https://usrtk.org/pesticides/live-blog-first-monsanto-roundup-cancer-trial/
More Recent Roundup Cancer Lawsuit News:
Lawyers for Roundup Cancer Lawsuits
Attorneys handling Roundup cancer lawsuits for leukemia, non-Hodgkin lymphoma, and multiple myeloma offer free, no-obligation case review for individuals and families who believe they may have grounds to file a Roundup cancer lawsuit. Working on a contingency basis, these attorneys are committed to never charging legal fees unless they win compensation in your Roundup cancer lawsuit. The product liability litigators handling Roundup claims at the Onder Law Firm have a strong track record of success in representing families harmed by dangerous drugs and consumer products.