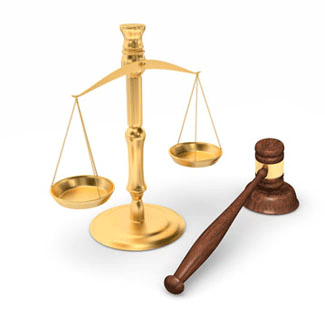 Global Movement To Ban Monsanto Roundup Ready Herbicide
Protestors numbering in the millions seek to end the use of glyphosate throughout the European Union
Monday, July 17, 2017 - Government agencies and environmental watchdog groups are providing the foundation for thousands of lawsuits filed by ordinary citizens around the world that are suffering from non-Hodgkins lymphoma and other cancers caused by Monsanto's Roundup Ready herbicide and the GMO crops farmers are required to plant. The European Union in general, and the Netherlands, in particular, are emerging as leaders in the global movement to ban the deadly, cancer-causing herbicide, glyphosate, a.k.a. Roundup Ready, when it votes later this year on whether or not to renew Monsanto's license to sell it on the European continent. Glyphosate has been used by farmers, government maintenance workers, and homeowners since the early 1970's, and as recently as 2015 has been declared as "probably carcinogenic" by unbiased, independent scientists from the prestigious World Health Organization.
In Europe, the chemical is used on over 40% of the fields. European protesters have numbered in the millions in an effort to influence politicians such as the Netherland's "Animal Party", to not renew the company's license to sell Roundup. As a result of the European Citizens Initiative, headed by scientist David Schwartz, over 5 million Europeans have signed a petition demanding that the European Union ban glyphosate. In the Netherlands, an International Crimes Tribunal has been formed to hold Monsanto responsible for their "crimes against humanity, human rights violations, and ecocide, the company has foisted on the planet."
The Netherlands Bans Monsanto's Roundup Ready
A panel of 5 internationally acclaimed judges found Monsanto guilty of these crimes based on the testimony of experts from around the world. The company was charged with "negatively affecting the human right to health and perverting scientific freedom." The court also found that Monsanto, "perverts scientific freedom by practicing forms of intimidation, pressuring governments, and discrediting legitimate scientific research that supports public health and environmental protection." The investigation into Monsanto also highlighted the company's spectacular history of manufacturing and distributing other human health and environment destroying chemicals. Cancer causing herbicide Roundup Ready was preceded at Monsanto by the production of PCP's, Agent Orange, and Lasso, leaving people sick and dying of cancer around the globe. Monsanto was also accused of ethically immoral behavior in contributing to "Soil degradation, depletion of water resources, species extinction, reduced biodiversity and the displacement of small farms."
Although the tribunal is not legally binding, its support has had an influence on politicians in the Netherlands where the nation has voted to ban the chemical's "private" use in the country. The ban does not include agricultural use which continues to this day.
Supporting the European effort to ban glyphosate, the US state of California, via the California Office of Environmental Health Hazard Assessment (OEHHA), a leader in environmental and ecological concerns, has voted to include glyphosate on the official government list of chemicals that cause cancer and birth defects in humans. As of July 7, 2017, California's Proposition 65 has included Monsanto on the list of manufacturers and sellers of deadly chemicals and warns consumers and workers that use or are exposed to their products that the chemicals may cause cancer or other reproductive abnormalities.
More Recent Roundup Cancer Lawsuit News:
Lawyers for Roundup Cancer Lawsuits
Attorneys handling Roundup cancer lawsuits for leukemia, non-Hodgkin lymphoma, and multiple myeloma offer free, no-obligation case review for individuals and families who believe they may have grounds to file a Roundup cancer lawsuit. Working on a contingency basis, these attorneys are committed to never charging legal fees unless they win compensation in your Roundup cancer lawsuit. The product liability litigators handling Roundup claims at the Onder Law Firm have a strong track record of success in representing families harmed by dangerous drugs and consumer products.