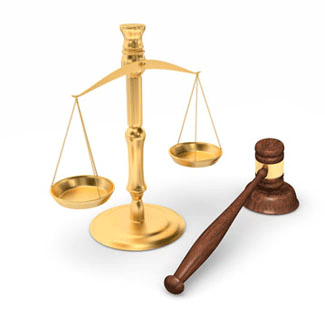 Monsanto Faces Global Legal Challenges To Roundup's Safety
Occupational users of Roundup herbicide were not warned to wear protective clothing
Friday, October 11, 2019 - An Australian farmer is one of the latest to file a lawsuit against Monsanto claiming that coming into direct skin contact with the chemical over a prolonged period substantially contributed to his developing cancer. 67-year old Ross Wild has been using Roundup herbicide regularly and as directed since 1976 to kill weeds on his multi-purpose farm and will testify that his clothes would become soaked with the weedkiller whenever the wind would shift and blow the spray back into his face. Mr. Wild used Roundup herbicide for 40 years before being diagnosed with non-Hodgkin's lymphoma, a rare and deadly form of cancer. Monsanto attorneys representing American families nationwide for Monsanto and Bayer herbicide cancer lawsuit cases and offer a free no obligation consultation before filing a claim.
In a previous claim against Monsanto, 54-year old Melbourne landscape gardener Michael Ogliarolo was forced to retire after being diagnosed with the same non-Hodgkins lymphoma he alleges was caused by decades of regularly and repeatedly coming into direct skin contact with the Roundup chemical mixture. Ogliarlo's attorney cites the fact that there is no warning on labels of Roundup that warn occupational users of Roundup such as farmers, landscapers, and government property maintenance workers, to take special precautions when using Roundup. A responsible Roundup warning would tell the user to wear protective rubber waterproof clothing, a mask, and goggles to prevent the chemical mixture from getting on their skin or into their eyes. Ogliarolo used Roundup regularly for 18 years.
Both of the Australian claims are in line with the three cases in the United States where jurors awarded millions and sometimes billions of dollars in punitive damages to plaintiffs that were occupational users of the chemical mixture that is Roundup herbicide. Scientific studies have shown that glyphosate, the active ingredient in Roundup weedkiller, can bioaccumulate to carcinogenic quantities on human skin if it is first mixed with surfactants contained in Roundup. Roundup's chemical surfactants are additives that make glyphosate "stick" to a plant long enough to become absorbed and kill the plant.
Lawyers in Australia and all over the world are looking to the three US trials where plaintiffs have been received multi-million dollar jury awards. The first was the precedent-setting trial where California school groundskeeper DeWayne Lee Johnson was awarded $279 million, later reduced to $79 million, for developing non-Hodgkin's lymphoma from years of coming into direct skin contact with Roundup. In another jury trial, 70-year old Edwin Hardeman of Sonoma County California was awarded $80 million after presenting evidence of Roundup causing his identical cancer. Hardeman used the herbicide to control poison ivy and other weeds from 1986 through 2012. California couple Alva and Alberta Pilliod originally won over $2 billion reduced to $86 million for their non-Hodgkin's lymphoma. Lawyers for all four plaintiffs have presented evidence that not only is glyphosate and Roundup carcinogenic, but also that Monsanto executives have tampered extensively with the findings that were to be presented to government agencies purporting glyphosate's safety. Monsanto has been accused of "ghost-writing" scientific findings that raised questions about glyphosate's safety and represented their reports to the US FDA as scientifically objective.
More Recent Roundup Cancer Lawsuit News:
Lawyers for Roundup Cancer Lawsuits
Attorneys handling Roundup cancer lawsuits for leukemia, non-Hodgkin lymphoma, and multiple myeloma offer free, no-obligation case review for individuals and families who believe they may have grounds to file a Roundup cancer lawsuit. Working on a contingency basis, these attorneys are committed to never charging legal fees unless they win compensation in your Roundup cancer lawsuit. The product liability litigators handling Roundup claims at the Onder Law Firm have a strong track record of success in representing families harmed by dangerous drugs and consumer products.