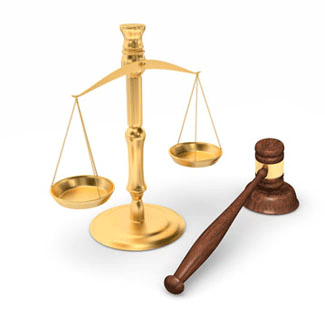 Consumer Groups Urge Members to File Roundup Cancer Complaints
The fight against Monsanto's Roundup herbicide is continuing on many fronts including mothers that are concerned Roundup could harm their children
Friday, August 3, 2018 - Billions of dollars in seed and herbicide sales is riding on the outcome of the DeWayne Johnson/Monsanto Roundup herbicide trial that is currently underway. Mr. Johnson worked as a groundskeeper for a California school and was required to use Roundup weedkiller regularly. Johnson's body is covered with open, cancerous lesions he claims were the result of direct contact with Roundup. Johnson testified that he was unaware that he should have been wearing waterproof protective clothing. As a result, Johnson found himself "drenched in Roundup herbicide" on at least two occasions.
The jury's decision could affect nearly every human being on the planet. Roundup herbicide is sprayed on agricultural crops around the planet. Thousands of cancer patients and the loved ones of cancer victims that have died have hired Roundup cancer lawyers and eagerly await the results of the trial. Given the publicity surrounding the trial, it is easy to overlook the efforts of others trying to stop Monsanto from selling Roundup herbicide.
Consumer groups across the United States insist that Monsanto's Roundup herbicide be immediately taken off of the market. Consumer safety advocates "Moms Across America" have launched a campaign to pressure home improvement retailers Home Depot and Lowes to stop selling Roundup and to pull it from their shelves. Consumers are told to seek out the manager of the store and file a formal complaint citing the findings of the IARC that Roundup "probably causes cancer."
Other consumer advocates trying to get Roundup taken off retail shelves were dealt a blow in July when a judge determined that the state of California could not require Monsanto to place a cancer warning label on bottles of Roundup herbicide. The California Department of Health requires that carcinogenic chemicals be listed on the State of California Proposition 65 list of cancer-causing substances. Companies that sell products containing the chemical have one year to place a cancer warning label on the substance's packaging. Stores must include a warning sign at their entrances alerting customers that they sell a product that causes cancer. In July of 2017, glyphosate, the active ingredient in Monsanto's Roundup herbicide was placed on California's cancer list. Monsanto challenged glyphosate's inclusion on the state cancer list and lost, however, the judge ruled that the state overstepped their authority and violated Monsanto's commercial constitutional rights of free speech. The judge found the IARC's language claiming glyphosate "probably carcinogenic" was not decisive enough to warrant a cancer warning label. As of the one-year anniversary on July 7, 2018, bottles of Roundup do not contain a cancer warning.
Thousands of lawsuits have been filed by Roundup cancer lawyers on behalf of individuals in the occupations such as farming, agriculture, landscaping and government property maintenance against Monsanto claiming that the company has failed to warn consumers that Roundup herbicide caused their non-Hodgkin's lymphoma, a rare form of cancer. Monsanto continues to claim that there is no credible scientific evidence linking Roundup with cancer.
More Recent Roundup Cancer Lawsuit News:
Lawyers for Roundup Cancer Lawsuits
Attorneys handling Roundup cancer lawsuits for leukemia, non-Hodgkin lymphoma, and multiple myeloma offer free, no-obligation case review for individuals and families who believe they may have grounds to file a Roundup cancer lawsuit. Working on a contingency basis, these attorneys are committed to never charging legal fees unless they win compensation in your Roundup cancer lawsuit. The product liability litigators handling Roundup claims at the Onder Law Firm have a strong track record of success in representing families harmed by dangerous drugs and consumer products.