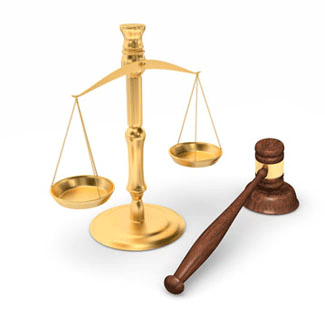 Bayer/Monsanto May Have Found an Alternative to Glyphosate
Negotiations are concluding that could offer plaintiffs billions for cancer attributed to using Roundup herbicide including a cancer warning label or banning glyphosate altogether
Monday, February 17, 2020 - Suing Bayer and Monsanto for cancer its flagship weed killer Roundup contributed to is different in the state of California than in other venues around the country. Reuters reported the other day that California has a law that requires companies to label products that contain cancer-causing chemicals. California Attorney General Xavier Becerra told a California appeals court that the recent verdicts were "validly based on state laws requiring warning labels for cancer-causing chemicals." Becerra's comments were in response to Bayer/Monsanto trying to overturn a $78.5 million jury award made to California public school groundskeeper DeWayne Lee Johnson, the first of three multi-million dollar jury awards to plaintiffs in the state. A central issue in the appeal is whether or not State law supersedes Federal as these two forces could be adjudicating more than 45,000 lawsuits waiting to be heard against the company. Glyphosate, the active ingredient in Roundup weedkiller is considered a cancer-causing chemical and is on the State of California's official proposition-65 list of chemicals to avoid. Glyphosate's inclusion on the list was automatic since the International Agency on Research on Cancer (IARC) declared glyphosate "probably carcinogenic." Monsanto argued that inclusion on the list was unconstitutional and that other substances on the "probable" list such as caffeine and table salt were considered benign. Monsanto argued that no cancer warning label was warranted as to do so would violate the company's constitutional right to free speech. The US Environmental Protection Agency has repeatedly weighed in and said that they consider glyphosate to be safe when used as directed and that no label is necessary. Plaintiffs representing alleged glyphosate victims with cancer are insisting that either a cancer warning label required nationwide on Roundup herbicide, or that the product be recalled from the market entirely as part of any settlement offer from Bayer. Monsanto Roundup herbicide lawsuits are represented by top national attorneys helping families and individuals nationwide and offer a free consultation before filing a claim.
As alarming as a total ban would be, Bayer/Monsanto have anticipated such action and invested over $5 billion in research and development of a glyphosate-free Roundup alternative. The company announced a breakthrough in this regard the other day and said that they have found a new molecule that works even better at killing weeds than glyphosate and can kill weeds that have developed a resistance to glyphosate. Reuters reported that "Bayer AG announced today that its researchers have discovered a molecule that it could use to develop new herbicide products. The biotech company is conducting field tests of the compound, which it hasn't yet named. It's been 30 years since scientists have developed an herbicide molecule, largely due to a lengthy regulatory process and the widespread use of Monsanto's Roundup, which contains the molecule glyphosate." Developing and marketing a Roundup alternative could be easier and meet with less regulatory resistance if the launch of the new weedkiller coincided with a Roundup plaintiffs' settlement and a staggered recall of glyphosate-based Roundup. Lawyers for Bayer and Monsanto have implied that no matter how you form a recall banning glyphosate could cause a global disruption in world food supplies and raise the price of food dramatically, potentially lead to a world economic depression.
More Recent Roundup Cancer Lawsuit News:
Lawyers for Roundup Cancer Lawsuits
Attorneys handling Roundup cancer lawsuits for leukemia, non-Hodgkin lymphoma, and multiple myeloma offer free, no-obligation case review for individuals and families who believe they may have grounds to file a Roundup cancer lawsuit. Working on a contingency basis, these attorneys are committed to never charging legal fees unless they win compensation in your Roundup cancer lawsuit. The product liability litigators handling Roundup claims at the Onder Law Firm have a strong track record of success in representing families harmed by dangerous drugs and consumer products.