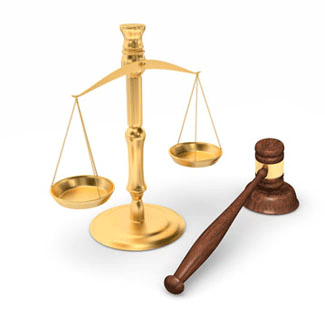 Bayer Pulls Their $1.2 Billion Glyphosate Study Settlement Offer
Bayer has decided to withdraw $1.2 billion of the Monsanto $12 billion Roundup Herbicide cancer settlement
Monday, July 13, 2020 - According to the Wall Street Journal, "Bayer AG is scrapping a $1.25 billion proposal for resolving future lawsuits over whether its Roundup weedkiller causes cancer, highlighting the difficulty of settling litigation over a product still on the market." Experts questioned the objectivity of the settlement because it included Bayer executives funding and appointing scientists to a glyphosate review panel to determine once and for all whether or not the main ingredient in Roundup weedkiller causes cancer.
Around 25,000 of the more than 125,000 plaintiffs have opted out of the settlement and have instead filed lawsuits against Bayer that allege Roundup weedkiller caused their non-Hodgkin's lymphoma, a rare and deadly form of cancer of the lymph nodes. The nature of cancer makes settlement of future claims difficult because of the latency period of the disease. Those exposed to Roundup weedkiller today may not start to feel the symptoms of cancer for 5, 10, and even 20 years in the future. Those exposed during the last two decades may not even know that they have the disease. It is conceivable that hundreds of thousands of additional lawsuits are looming by plaintiffs that do not know yet that they are sick. Roundup cancer herbicide attorneys are offering a no obligation free consultation before filing a lawsuit claim.
It appears as if Bayer will be unable to cap the legal liabilities it inherited when it purchased Monsanto, the maker of Roundup, for $63 billion dollars in 2018. The demand for Roundup herbicide and the company's stock price has been in steady decline, inversely with the number of lawsuits filed against them. Demand for the weedkiller has fallen as countries in Europe such as Belgium, Germany, and France have joined others like the Netherlands and limited the use of glyphosate or have banned the product altogether. The decline in revenue and stock price has infuriated stockholders who earlier in 2020 took the unprecedented move to oust Bayer's CEO and replace him in a vote of no confidence.
Bayer's $10 billion dollar settlement may not put a dent in the future legal liabilities the company faces over glyphosate as scientists start to link glyphosate with not only cancer but also other heinous diseases that have exploded in number since glyphosate usage became rampant. Researchers at MIT are linking the increased use of glyphosate on food crops with the increase in autism, obesity, and Alzheimer's disease. The scientists accuse glyphosate of causing a disruption in the human body's ability to produce healthy gut bacteria that is necessary for a normal immune system to function. Scientists think disrupting healthy gut bacteria could also cause DNA damage accounting for the rise in childhood autism that has increased geometrically, and could not be attributed to biological evolution and must, therefore, have been caused by a change in an environment contaminate, glyphosate being the most likely culprit. According to Glyphosatestudy.org, "Glyphosate is the most used herbicide in human history: 3.5 Billion pounds (1.6 Billion Kilograms) sprayed across America since 1974. 18.9 Billion pounds (8.6 Billion Kilograms) sprayed worldwide since 1974."
More Recent Roundup Cancer Lawsuit News:
Lawyers for Roundup Cancer Lawsuits
Attorneys handling Roundup cancer lawsuits for leukemia, non-Hodgkin lymphoma, and multiple myeloma offer free, no-obligation case review for individuals and families who believe they may have grounds to file a Roundup cancer lawsuit. Working on a contingency basis, these attorneys are committed to never charging legal fees unless they win compensation in your Roundup cancer lawsuit. The product liability litigators handling Roundup claims at the Onder Law Firm have a strong track record of success in representing families harmed by dangerous drugs and consumer products.