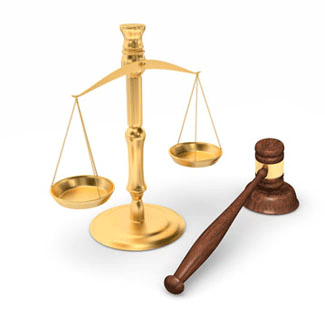 Monsanto Chastised By Appeals Judge For Disregarding Public Safety
When an appeals court confirms a jury's original decision, it can make a defendant look pretty bad
Friday, July 31, 2020 - Appealing a jury verdict can have unintended consequences for defendants that choose the strategy should the judge uphold the original decision. Such was the case when a California appeals court upheld the original, earthshaking decision in favor of California state school groundskeeper DeWayne Lee Johnson. Mr. Johnson alleged to have developed non-Hodgkin's lymphoma, a rare form of cancer of the lymph nodes, from using Monsanto's Roundup Herbicide daily during the ordinary course of his employment. Johnson told jurors that he would routinely "go home drenched in the stuff," according to his sworn testimony. The appeals court judge dismissed Monsanto's attempt to overturn the verdict and instead issued a scathing assessment of Monsanto's actions. According to a report in USA Today, "The 1st District Court of Appeal said there was evidence to support a California jury's 2018 decision that, "Monsanto acted with a conscious disregard for public safety." Also, the judge in the original finding declared, "Monsanto had purposely ignored warnings and evidence that glyphosate, the active ingredient in its popular Roundup and Ranger Pro products, causes cancer." Johnson's monetary award was reduced, however, from the original $289 million, down to $21.5 million.
Bayer's failure to overturn the original court case comes as the company tries to settle around 75,000 of the 100,000 cases against them where plaintiffs claim to have developed cancer by using Roundup Weedkiller. A settlement agreement for $9.6 billion has been reached with current plaintiffs, but the additional settlement of $1.25 billion has been withdrawn by Bayer because of a clause that would affect future claims against Bayer. Bayer had presented a proposal that included naming and overseeing a panel of experts that would determine whether or not glyphosate causes cancer, a decision that could be important in future trials or settlements. Legal experts objected to the proposal as it presented an obvious conflict of interest in favor of Bayer. Monsanto Bayer herbicide cancer lawyers offer a free consultation and no obligation to file a claim.
Three cases out of three that have gone to court awarded millions of dollars in punitive damages. Each of the three plaintiffs alleged that coming into direct skin contact with Roundup herbicide caused skin irritation that leads to cancer. Roundup weedkiller contains a chemical surfactant that causes it to stick to the leaves and stem of weeds to aid absorption rather than run off directly into the soil. The surfactant also causes Roundup to stick to the skin, making glyphosate impossible to wash off. The chemical is then free to bioaccumulate to carcinogenic levels. All three plaintiffs claimed that Monsanto had an obligation to warn occupational users and others to wear waterproof rubber clothing and gloves when applying the product.
The negative publicity surrounding Roundup court settlements and municipalities that have stopped using Roundup is now causing farmers around the world to look for glyphosate alternatives. Adverse court decisions with enormous punitive damages may be only the tip of the iceberg of losses for Bayer should countries outlaw using Roundup. When the demand for Roundup stops, the demand to purchase Monsanto's Roundup-resistant seeds, the company's bread and butter profit center, also stops.
More Recent Roundup Cancer Lawsuit News:
Lawyers for Roundup Cancer Lawsuits
Attorneys handling Roundup cancer lawsuits for leukemia, non-Hodgkin lymphoma, and multiple myeloma offer free, no-obligation case review for individuals and families who believe they may have grounds to file a Roundup cancer lawsuit. Working on a contingency basis, these attorneys are committed to never charging legal fees unless they win compensation in your Roundup cancer lawsuit. The product liability litigators handling Roundup claims at the Onder Law Firm have a strong track record of success in representing families harmed by dangerous drugs and consumer products.