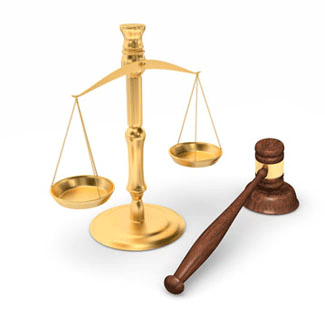 Monsanto's Roundup Herbicide Being Scrutinized By Consumers, Municipal Governments And In The Courts
Developments are occurring on many different fronts in the Monsanto glyphosate cancer controversy
Tuesday, February 26, 2019 - Scientific studies are finding unusually high levels of glyphosate, the active ingredient in Monsanto's Roundup herbicide, in a number of beer and wine samples tested by the US Public Interest Research Group (PIRG). According to the article, Tsingtao beer contained the highest concentrations of glyphosate, followed by. Corona, Miller Lite, Budweiser, Guinness, and Heineken. Stella Artois and Sam Adams had the lowest levels of glyphosate. Glyphosate had previously been found in children's breakfast cereals and packaged foods like granola bars. The levels of glyphosate in children's breakfast cereals has raised concern because it exceeded the levels researchers consider safe for children's consumption. The products with potentially unsafe traces of glyphosate are "Back to Nature Classic Granola, Nature Valley Granola Protein Oats 'n Honey, Quaker Dinosaur Egg Instant Oats, Great Value Original Instant Oatmeal, Cheerios Toasted Whole Grain Oat Cereal, Lucky Charms, Quaker Steel Cut Oats and Kellog's Nutrigrain Strawberry Breakfast Bars," according to an article on ABC News 10. National Monsanto Roundup glyphosate cancer attorneys representing claims against Monsanto Roundup found to cause cancer due to glysophate found in food products and weed killer herbicide
In another development, a second trial has begun for a California man who is suing Monsanto and Bayer alleging that glyphosate caused his cancer. In the initial bellwether trial, DeWayne Lee Johnson was awarded $78 million for his non-Hodgkin's lymphoma, cancer he contracted from coming into direct skin contact with Roundup herbicide while performing his occupation as a California school maintenance worker. Johnson testified in court that he would regularly come home "drenched in the stuff" and that his efforts seeking safety guidance from the company were ignored. According to Phys.org "Edwin Hardeman, has accused Roundup of contributing to his cancer, which is of the same type as Johnson's non-Hodgkin's lymphoma (NHL)." The man sprayed Roundup weedkiller on his lawn and garden every year from 1980 through 2012 when he suddenly awoke one day with a lump in his throat that was diagnosed as non-Hodgkin's lymphoma.
In a reaction to the recent court DeWayne Johnson case described above, and also to the health concerns for its county's citizens, the "California city of Lodi will no longer use the herbicide Roundup to control weeds around its 17 municipal playgrounds due to concerns about its long-term health effects." Roundup containing glyphosate, a substance that is on the state's Proposition 65 list of chemicals that cause cancer, has been prohibited to be sprayed within 25 feet of the city's municipal playgrounds in accordance with the distance one must keep from the area when smoking. Glyphosate is still being used on soccer and baseball fields but workers are being required to wear waterproof protective clothing and breathing apparatuses. The International Agency for Research on Cancer, a division of the World Health Organization, has also designated glyphosate as a "possibly carcinogenic." Entire countries in Europe and Africa have outright banned or limited the use of Monsanto's Roundup until further testing can be conducted.
More Recent Roundup Cancer Lawsuit News:
Lawyers for Roundup Cancer Lawsuits
Attorneys handling Roundup cancer lawsuits for leukemia, non-Hodgkin lymphoma, and multiple myeloma offer free, no-obligation case review for individuals and families who believe they may have grounds to file a Roundup cancer lawsuit. Working on a contingency basis, these attorneys are committed to never charging legal fees unless they win compensation in your Roundup cancer lawsuit. The product liability litigators handling Roundup claims at the Onder Law Firm have a strong track record of success in representing families harmed by dangerous drugs and consumer products.