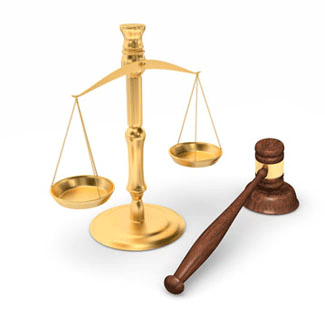 Canada Reaffirms That Glyphosate is Safe For Humans
The Canadian findings contradict evidence being uncovered that Monsanto executives knew glyphosate was carcinogenic and did whatever was necessary to cover up this fact
Thursday, February 7, 2019 - Canada's official health agency, Health Canada, recently confirmed the scientific finding that glyphosate is safe for human consumption. The confirmation is in response to objections registered to the agency's most recent evaluation of glyphosate that shocked environmentalists by stating "An evaluation of available scientific information found that products containing glyphosate do not present risks of concern to human health or the environment when used according to the revised label directions." Roundup attorneys are aware of the very serious nature of the cancer claims against Monsanto.
This opinion bucks the trend of Monsanto accusers suing the company over glyphosate causing their cancer. Some countries are halting the use of glyphosate pending further testing while others such as Sri Lanka are banning the chemical outright. Researchers in Sri Lanks have discovered yet another way glyphosate harms human beings. Beyond Pesticides wrote that researchers are further investigating glyphosate and are "uncovering the link between glyphosate and chronic kidney disease (CKD), which has killed at least 25,000 Sri Lankans and 20,000 Central Americans." Those reviewing glyphosate have new evidence to consider... documents, and emails that indicate that Monsanto executives tampered with virtually every significant scientific report that government watchdog agencies have relied upon to come to the conclusion that glyphosate was safe. The body of thousands of documents that show that Monsanto illegally ghostwrote scientific opinions and pawned them off to officials inside government agencies around the world are called "The Monsanto Papers."
In general, The Monsanto Papers are a collection of emails, texts internal company memoranda and other data that show that Monsanto executives were aware that scientific studies were linking glyphosate, the active ingredient in Roundup weedkiller, with certain forms of cancer in laboratory animals. In order to influence these findings, Monsanto itself wrote reviews of the studies and represented them to government officials as objective scientific analysis. Other segments of the papers indicate that Monsanto had inappropriate relationships with officials within the US Environmental Protection Agency (EPA). Monsanto executives wrote to one another of their confidence that glyphosate public relation problems could be taken care of by certain EPA officials that they could influence.
In an article published by the National Institute of Health, author by LB McHenry from the Department of Philosophy, California State University, Northridge, a review of a portion of the Monsanto Papers reveals "Monsanto-sponsored ghostwriting of articles published in toxicology journals and the lay media, interference in the peer review process, behind-the-scenes influence on retraction and the creation of a so-called academic website as a front for the defense of Monsanto products." The author concludes that "third-party academics in the corporate defense of glyphosate (poisons the well of independent, objective scientific research.)" A California judge recently ruled that the plaintiffs may present this evidence of corporate malfeasance to jurors in the scientific evidence phase of the next Monsanto glyphosate cancer trial scheduled for February 25, 2019.
More Recent Roundup Cancer Lawsuit News:
Lawyers for Roundup Cancer Lawsuits
Attorneys handling Roundup cancer lawsuits for leukemia, non-Hodgkin lymphoma, and multiple myeloma offer free, no-obligation case review for individuals and families who believe they may have grounds to file a Roundup cancer lawsuit. Working on a contingency basis, these attorneys are committed to never charging legal fees unless they win compensation in your Roundup cancer lawsuit. The product liability litigators handling Roundup claims at the Onder Law Firm have a strong track record of success in representing families harmed by dangerous drugs and consumer products.