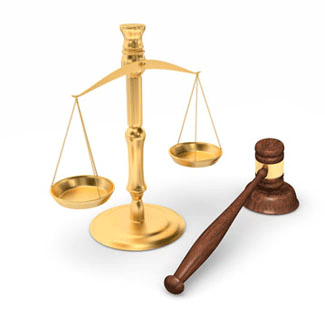 Municipalities Look to Ban Glyphosate Usage in Public Areas
Weed control using glyphosate-based herbicides like Monsanto's Roundup may be unnecessary for public maintenance
Saturday, December 15, 2018 - It might be up to local government officials to regulate dangerous chemicals when politicians at the state and federal levels fail to do so. Communities concerned with the health and safety of their citizenry are taking action against agro-chemical giant Monsanto and its parent company Bayer. Last year, the state of California placed the chemical glyphosate, the active ingredient in Monsanto's Roundup herbicide, on its list of chemicals sold in the state that cause cancer. The state's cancer designation was automatic when the International Agency for Cancer Research (IARC) determined that glyphosate caused cancerous tumors in rodents and was thus, "probably carcinogenic to humans." An additional state requirement was to be made of Monsanto to re-label all bottles of Roundup herbicide sold in the state with the cancer-designation, however, the company successfully challenged the determination in court on the grounds that the IARC's cancer designation wording was too vague to require a stern cancer warning label. Also, over the summer, DeWayne Johnson, a California groundskeeper, was awarded $79 million dollars due to cancer he developed from years of exposure to Roundup herbicide during his work as a school maintenance technician. Now in response to these and other public Roundup cancer concerns, local governments are taking action to ban the chemical from use on public properties. Meanwhile, consumers are filing Non-Hodgkin's Lymphoma Roundup lawsuits.
Sonoma Valley California, known around the world as wine country, is proposing limiting the usage of glyphosate-based herbicides in public areas to an amount so small that it would be statistically insignificant. Glyphosate usage is currently banned in and around Sonoma Valley Schools. The new glyphosate restrictions would apply to bus stops and public parks. The move by the city is viewed more for its potential public relations effect as nearby wineries currently spray tens of thousands of pounds of glyphosate herbicide on wine crops annually. Local officials feel that in spite of the chemical's proliferation on local vineyards, it is best not spray the herbicide on school and park grounds where children may come into daily direct contact with the chemical.
And it is not just the left-leaning state of California that is concerned with glyphosate's potential to cause cancer. Town council officials in Montgomery County Maryland are proposing a ban on glyphosate in and around schools and public parks for exactly the same reasons as Sonoma. Opponents to the ban cite that weed management costs will skyrocket as organic weed control chemical can cost as much as ten times as much. Sonoma Valley officials sarcastically countered arguments like that by saying that unlike agricultural applications of weed killers, weed management at schools, bus stops and municipal parks was a luxury and not essential and that anyone offended by the proliferation of weeds "should feel free to pull them themselves."
Banning or restricting the use of glyphosate in public areas is a good idea and will hopefully alert homeowners to discontinue using Roundup on their lawns and gardens as well.
More Recent Roundup Cancer Lawsuit News:
Lawyers for Roundup Cancer Lawsuits
Attorneys handling Roundup cancer lawsuits for leukemia, non-Hodgkin lymphoma, and multiple myeloma offer free, no-obligation case review for individuals and families who believe they may have grounds to file a Roundup cancer lawsuit. Working on a contingency basis, these attorneys are committed to never charging legal fees unless they win compensation in your Roundup cancer lawsuit. The product liability litigators handling Roundup claims at the Onder Law Firm have a strong track record of success in representing families harmed by dangerous drugs and consumer products.