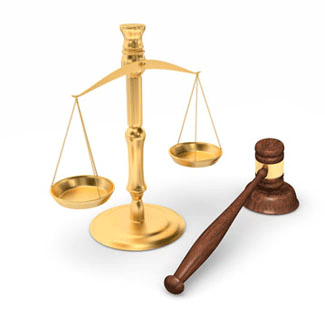 Monsanto is Costing Bayer Much More Than The $63 Billion it Paid Upfront For The Company
Legal costs, declines in seed sales, and market value depreciation are costing Bayer many times more than the amount it expected to pay for Monsanto
Tuesday, October 8, 2019 - The old saying on Wall Street that "even a bargain can cost too much" never rang truer than when German multinational conglomerate Bayer purchased Monsanto for 63 billion dollars. Bayer believed that Monsanto would be the jewel in their crown which features Bayer Pharmaceuticals, Bayer Health Care, and Bayer Technology Services. Acquiring Monsanto was supposed to add a "life sciences" moniker to the companies masthead, but instead has become a financial and legal noose hung around Bayer shareholder's necks. As it turns out, Monsanto is costing Bayer much more than the $63 in cash that they paid for the company. Monsanto roundup herbicide cancer lawsuits are handled by top national attorneys offering a free consultation to individuals and families affected by Roundup herbicide.
On the legal front, California school groundskeeper DeWayne Lee Johnson was awarded $289 million, later reduced to $78 million for his non-Hodgkin's lymphoma caused by coming into direct skin contact with Roundup at his job. The jury in the second trial against Monsanto also found the company was negligent in failing to warn consumers of the risks of glyphosate and awarded Edwin Hardeman $80 million for his Roundup cancer. Bayer was ordered to pay $2 billion to a California couple that each alleged that their lifelong use of Roundup herbicide caused their cancer. Bayer/Monsanto has not only lost three consecutive lawsuits but also faces close to 20,000 more because their flagship product, Roundup weed killer, has been found to cause cancer for those that use it. The lawsuits themselves have cost billions of dollars in jury awards and it is estimated that it could cost around $20 billion more to settle the cases. Current cases are being delayed until 2020 to give the company and plaintiffs time to settle. An updated cost of Monsanto to shareholders: $83 billion.
Multi-billion dollar jury awards have generated such adverse publicity that Bayer's stock has lost one-third of its value or approximately $30 billion in market value according to Bloomberg.com. Shareholders are infuriated and have registered a no-confidence vote against their CEO Werner Baumann. Baumann announced at the most recent shareholder meeting that the company has set aside $5 billion for research and development into glyphosate-alternative herbicides bringing an updated actual cost of acquiring Monsanto to $118 billion.
And if that wasn't sufficient reason for the Monsanto CEO to look for the nearest cliff to leap off, the Republic of Germany, Bayer's country of domicile, has announced that it would join several other prominent European counties such as Belgium, Austria, the Czech Republic, Denmark, France, Italy, and The Netherlands in banning or at least restricting the use of glyphosate throughout the nation after the current 5-year glyphosate licensing agreement expires in 2022. According to Fool.com, Monsanto earns approximately $15 billion (US) from the sales of Roundup herbicide and the genetically-modified seeds needed to make the herbicide effective. Without glyphosate, Monsanto's genetically modified seeds are completely useless. Ban glyphosate and you kill Bayer's "bread and butter" GMO seed business. Banning glyphosate throughout Europe will result in a multi-billion dollar reduction in annual sales that may be the final nail in the coffin for Monsanto and could lead to Bayer divesting itself from the company.
More Recent Roundup Cancer Lawsuit News:
Lawyers for Roundup Cancer Lawsuits
Attorneys handling Roundup cancer lawsuits for leukemia, non-Hodgkin lymphoma, and multiple myeloma offer free, no-obligation case review for individuals and families who believe they may have grounds to file a Roundup cancer lawsuit. Working on a contingency basis, these attorneys are committed to never charging legal fees unless they win compensation in your Roundup cancer lawsuit. The product liability litigators handling Roundup claims at the Onder Law Firm have a strong track record of success in representing families harmed by dangerous drugs and consumer products.