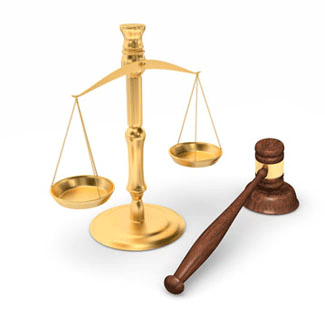 The IARC Findings Spark a Flood of Lawsuits Against Monsanto
Monsanto is fighting tooth and nail to keep lawsuits claiming Roundup cancer from ever going to court
Sunday, May 13, 2018 - At the center of the growing firestorm of controversy surrounding glyphosate, the active ingredient in Monsanto's Roundup Ready herbicide, are the findings of the International Agency for Cancer Research (IARC) that glyphosate, "probably causes cancer in humans." This cancer designation is relied upon by the State of California's Office of Health and Safety which recently added glyphosate to its influential list of "chemicals that cause cancer." The IARC's cancer findings have sparked a wave of litigation from farmers, landscapers, government custodial workers, and agricultural workers that use Roundup Ready regularly and for decades in the course of their work. Plaintiffs across the US are suing Monsanto alleging that Roundup Ready herbicide caused their non-Hodgkins lymphoma, a deadly form of cancer. The case against Monsanto is strengthened by the IARC's credibility as a division of the international and independent World Health Organization, and thus their findings are beyond reproach. Monsanto's legal opponents also point out that the company's defense that the studies pointing to glyphosate's safety for human beings were tainted by corrupt Monsanto executives whose only interest is to preserve their multi-billion dollar gravy train.
On the other hand, Monsanto attorneys are calling the findings of the IARC into question in what is being referred to as "Glyphosate-Gate," and the IARC is being accused of scientific fraud. Monsanto points to US government agencies such as the Environmental Protection Agency and the European Food Safety Authority that has studied glyphosate and cannot find a connection between the chemical and cancer in humans. The American Council on Science and Health wrote: "Investigations have revealed that IARC insiders are engaged in scientific fraud and have massive financial conflicts of interest." The website claims a key advisor to the IARC, Christopher Portier, Ph.D. is accused of accepting a $160,000 bribe by trial lawyers representing potential glyphosate cancer plaintiffs, to lobby the IARC to influence the agency's statement on the glyphosate cancer findings. David Zaruk wrote for Science 2.0 and claims to have found that Portier failed to disclose that he had received such a payment and much more.
Science 2.0 discovered that Dr. Portier signed a six-figure deal as a "litigation consultant" with two law firms preparing to sue Monsanto for causing their client's cancer, the same week as the IARC's glyphosate cancer findings became public. Portier signed a confidentiality agreement with the two law firms promising never to disclose the payment.
According to Science 2.0. Dr. Portier stated in a deposition that, prior to the IARC glyphosate meetings, where he served as the only external expert adviser, "he had never worked and had no experience with glyphosate," and that, "he has not been paid a cent for work he's done on glyphosate."
A federal judge in San Francisco is currently listening to testimony from experts on both sides of the glyphosate cancer issue and will determine in the coming weeks if the Roundup cancer lawsuits against Monsanto can go forward.
More Recent Roundup Cancer Lawsuit News:
Lawyers for Roundup Cancer Lawsuits
Attorneys handling Roundup cancer lawsuits for leukemia, non-Hodgkin lymphoma, and multiple myeloma offer free, no-obligation case review for individuals and families who believe they may have grounds to file a Roundup cancer lawsuit. Working on a contingency basis, these attorneys are committed to never charging legal fees unless they win compensation in your Roundup cancer lawsuit. The product liability litigators handling Roundup claims at the Onder Law Firm have a strong track record of success in representing families harmed by dangerous drugs and consumer products.