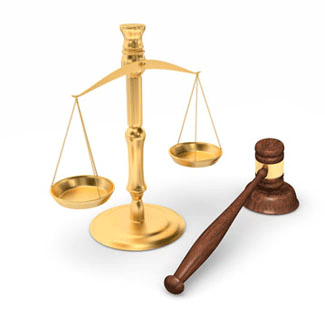 Experts Fear Bayer Could Be Forced To Break Up
The global life sciences leader is under pressure from Roundup Herbice lawsuits and an ever-expanding lack of demand for the weedkiller
Monday, October 19, 2020 - While those in the legal community focus on Roundup herbicide cancer settlement and trials, Bayer Inc. may have a bigger problem on their hands. The economic impact of the Coronavirus has caused havoc in the farm and food production industry. Countries in Europe, Asia, and the Americas, including agricultural giant Mexico, have initiated phased-in bans of glyphosate. Farmers are cutting back their crop planting because of the lack of demand and the fear of bankruptcy. A high percentage of restaurants and school cafeterias have shut their doors. There is less demand for Monsanto's GMO seeds and the Roundup herbicide that protects the crop from weeds as a result. MSNBC reports, "The numbers are grim: Corn futures have declined almost 10%, soybean futures more than 4% and wheat futures nearly 2% in the past several weeks. Futures prices for lean hogs have dropped 12% in the past two weeks and prices for cattle have declined nearly 13%. ... milk prices are expected to fall by as much as 25% this year." Fewer farms equal fewer crops planted. According to Reuters, "Bayer, which acquired the U.S. seed maker for $63 billion in 2018, said late on Wednesday the coronavirus pandemic was a bigger drag on the agriculture business than feared, causing lower biofuel demand and negative currency effects, and competition in soy seeds was also intensifying." Bayer stockholders privately regret purchasing Monsanto which is dragging down the economic viability of the entire company. Roundup herbicide cancer lawsuits are handled by top national attorneys with a winning track record and offer a free consultation.
Another severe drag on Bayer's profits could be that when the dust settles on the current round of Monsanto Roundup cancer settlements there will still be over 25,000 individual cases pending against Bayer which acquire Monsanto in 2018 for $63 billion. These plaintiffs claim that using Roundup herbicide regularly for over a year caused them to develop non-Hodgkin's lymphoma, a rare and deadly form of cancer of the lymph nodes. Roundup cancer affects occupational users that come into contact with the chemicals that make up the weedkiller like commercial landscapers, government outdoor maintenance workers, golf course maintenance workers, and farmers and their employees. Three cases over the past couple of years have been decided for plaintiffs suing Monsanto/Bayer and awarded billions of dollars in compensatory and punitive damages. Bayer has opted to try and settle the 125,000 cases against them, however, more than 25,000 have opted out of the settlement. Even a federal judge overseeing the settlement chastised Bayer for failing to come through with the proposed settlement amount in a timely fashion, and for trying to silence future plaintiffs by seeding a panel of experts with their scientists. Many thousands more plaintiffs with Roundup cancer are expected to come forward in the years to come as their cancer becomes apparent and Bayer is doing everything they can to limit their ability to sue the company.
More Recent Roundup Cancer Lawsuit News:
Lawyers for Roundup Cancer Lawsuits
Attorneys handling Roundup cancer lawsuits for leukemia, non-Hodgkin lymphoma, and multiple myeloma offer free, no-obligation case review for individuals and families who believe they may have grounds to file a Roundup cancer lawsuit. Working on a contingency basis, these attorneys are committed to never charging legal fees unless they win compensation in your Roundup cancer lawsuit. The product liability litigators handling Roundup claims at the Onder Law Firm have a strong track record of success in representing families harmed by dangerous drugs and consumer products.