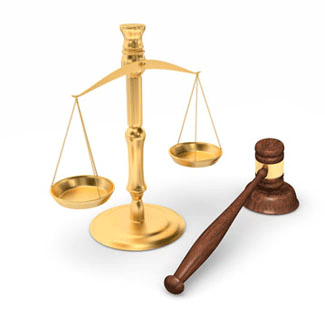 Germany Announces a Staged Ban on Monsanto's Glyphosate
Germany is leading the way in the fight to ban glyphosate and Roundup herbicide from the European continent
Wednesday, November 7, 2018 - Germany's Environmental Ministry has initiated a program to ban the chemical that the International Agency for Cancer Research (IARC) considers "likely to be carcinogenic to humans," in stages. A Ministry spokesperson told DW.com that starting in 2020, European farmers " will be required to set aside 10 percent of their farmland to protect biological diversity if they want to use glyphosate and similar herbicides." The country will also enact stricter approval regulations. The ministry is afraid that simply banning glyphosate could open the door for other, potentially even more environmentally damaging chemicals to step in and take glyphosates place. Monsanto's license to sell Roundup on Germany was extended recently and has four more years from now until it expires after which time a ban could take effect. The European Ministry has also proposed expanding the land currently classified as "ecologically sensitive areas and in water protection zones" and to prevent the use of pesticides and herbicides in an ever-expanding area. Currently, about 40% of Germany's farmland is treated with glyphosate to kill weeds and reduce work.
Farmers around the world argue that banning Roundup herbicide would cause the price of food to skyrocket. Farmers in Germany, for example, claim that banning Roundup weedkiller would force them to have to plow more and put German farmers at an unfair competitive disadvantage with other countries. Michael Lohse, a spokesman of the German Farming Association recently told DW.com that "Without glyphosate, farmers would need to manually till their land to remove weeds. That would catapult them back into agricultural methods of the 1970s and 1980s."
Lohse's concern could be short sided, however, as more and more educated, health-conscious consumers may be willing to pay a premium for food staples that could honestly be labeled as "glyphosate free," much as consumers currently do for organic foods. The more lawsuits settled like the recent DeWayne Johnson Monsanto Roundup cancer case claiming that glyphosate causes cancer, the more in demand glyphosate-free crops are likely to become. (3) Johnson settled this month for $79 million dollars an amount reduced from $250 million after a trial where jurors found that glyphosate contributed to his non-Hodgkin's lymphoma, a rare and deadly form of cancer. Johnson has just months to live.
Several counties around the world including Malta, Sri Lanka, The Netherlands, Argentina, Italy, and France have placed strict limits on the use of glyphosate or have banned the chemical altogether citing the IARC's glyphosate cancer designation mentioned above. French President Macron's recently confirmed their nation's commitment to ban glyphosate-based weedkillers within three years starting in 2021. The United States continues to buck the trend towards banning glyphosate and is unwilling to stand up to Monsanto and the farming industry that is more concerned with corporate profits than exposing potential public health dangers. The US Environmental Protection Agency is on record as stating that glyphosate is not likely to be carcinogenic to humans, contradicting the IARC's opinion. Monsanto Roundup cancer lawsuits continue to be filed with national attorneys to date.
More Recent Roundup Cancer Lawsuit News:
Lawyers for Roundup Cancer Lawsuits
Attorneys handling Roundup cancer lawsuits for leukemia, non-Hodgkin lymphoma, and multiple myeloma offer free, no-obligation case review for individuals and families who believe they may have grounds to file a Roundup cancer lawsuit. Working on a contingency basis, these attorneys are committed to never charging legal fees unless they win compensation in your Roundup cancer lawsuit. The product liability litigators handling Roundup claims at the Onder Law Firm have a strong track record of success in representing families harmed by dangerous drugs and consumer products.