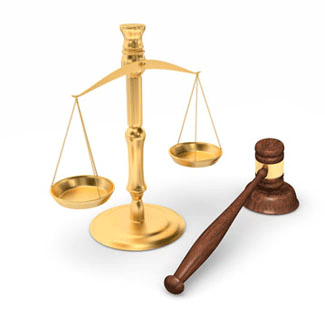 Bayer Inc. May Be Ruined As A Result of Purchasing Monsanto
There is nothing but bad news to report about Bayer Inc., in 2020 and the foreseeable future
Saturday, October 10, 2020 - German life sciences company Bayer is said to be contemplating cutting costs and laying off workers because of a perfect storm of economic problems that are affecting the company. The three pitfalls the company faces are a lack of demand for glyphosate and GMO seeds caused by COVID-19, a lack of demand caused by countries banning glyphosate, and the legal battles in the United States with over 125,000 plaintiffs that claim glyphosate, the active ingredient in Monsanto's Roundup herbicide contributed to causing their cancer.
A disruption in the global food supply chain has been caused by shutting restaurants and other eateries throughout Europe and the Americas causing farmers to destroy mature crops that have no market. A lack of demand going forward has resulted in farmers planting less and a decrease in demand for Roundup GMO seeds and herbicide that is needed to protect the crops from weeds. Other countries throughout Europe including The Netherlands, France, Germany, and Belgium, and also agricultural powerhouse Mexico have begun implementing a multi-year phase-out of glyphosate throughout their nations. Roundup herbicide cancer attorneys offer a no obligation free consultation to families and individuals suffering from Roundup herbicide cancer.
Bayer is also struggling with a settlement offered to tens of thousands of Monsanto Cancer plaintiffs that the company inherited with their 2018 purchase of Monsanto for $63 billion, an amount that according to Bloomberg, exceeds the entire current market capitalization of Bayer. " US District Court Judge Vince Chhabria cast doubt over the agreement reached in June after lawyers representing some of the consumers accused the company of reneging on the $11 billion (9.3 billion) deal," according to DW.com
Bayer has lost three cases and been forced to pay hundreds of millions in damages in separate lawsuits claiming that using Roundup herbicide regularly for over one year caused the plaintiff to develop non-Hodgkin's lymphoma, a rare and deadly cancer of the lymph nodes. The Guardian reported, "A California jury has ordered Monsanto to pay more than $2bn to a couple that got cancer after using its weedkiller, marking the third and largest verdict against the company over Roundup." This amount was reduced to $86.7 million, a substantial amount for one case, considering there are thousands of cancer victims eagerly waiting to take a crack at the company.
Bayer's most recent quarterly shareholder report revealed that over 125000 lawsuits by people claiming to have developed cancer from using Roundup. The company has reportedly settled around 90,000 cases for an estimated 10 billion dollars. Bayer chief executive Werner Baumann thinks that the company may have to liquidate assets and borrow money on unfavorable terms to meet the settlement demands. Over 30,000 plaintiffs chose not to be part of the terms of the settlement. The agreement has been criticized by legal experts for stating that Bayer have a say in selecting the specialists that would decide on the science underpinning the issue of glyphosate cancer.
Bayer's financial problems may expand if recent scientific studies linking glyphosate to disruptions in the human gut microbiome prove correct. Scientists at MIT think glyphosate may be responsible for the explosions in the rates of childhood autism, obesity, and Alzheimer's disease worldwide.
More Recent Roundup Cancer Lawsuit News:
Lawyers for Roundup Cancer Lawsuits
Attorneys handling Roundup cancer lawsuits for leukemia, non-Hodgkin lymphoma, and multiple myeloma offer free, no-obligation case review for individuals and families who believe they may have grounds to file a Roundup cancer lawsuit. Working on a contingency basis, these attorneys are committed to never charging legal fees unless they win compensation in your Roundup cancer lawsuit. The product liability litigators handling Roundup claims at the Onder Law Firm have a strong track record of success in representing families harmed by dangerous drugs and consumer products.