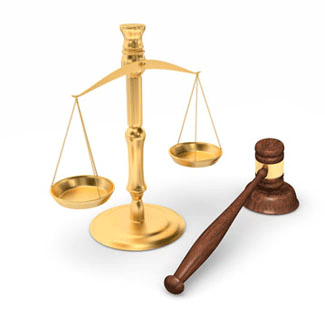 Timing Of The EPA Statement on Glyphosate's Safety is Suspect and Raises Questions of Credibility
The Environmental Protection Agency came out the other day in full support of glyphosate's safety just as Monsanto was putting on their case in defense of Roundup herbicide
Saturday, May 4, 2019 - Multi-billion dollar international conglomerate Monsanto/Bayer appears to have flexed its considerable muscle causing the EPA to blur the lines that once separated businesses and government. The EPA issued a statement in support of glyphosate the other day that coincided with Bayer attorneys presenting their case in defense of Roundup herbicide. Alva and Alberta Pilliod are suing Monsanto claiming that it is no coincidence that the married couple both contracted non-Hodgkin's lymphoma, a rare form of cancer, after decades of spraying Monsanto's Roundup herbicide. The EPA issued a statement, the timing of which makes its credibility suspect, claiming that the agency does not consider glyphosate, the active ingredient in Roundup herbicide, to be carcinogenic.
According to Reuters, the EPA stated: "(we) continue to find that there are no risks to public health when glyphosate is used in accordance with its current label and that glyphosate is not a carcinogen."
The claim by the government agency was immediately refuted by the Environmental Working Group (EWG) president Ken Cook who countered by saying: "Today's decision by (EPA) Administrator Wheeler, like virtually (every other one) he and the Trump administration make, completely ignores science in favor of polluters like Bayer. This move by EPA should not come as a surprise. Under the control of Trump and Wheeler, the agency is virtually incapable of taking steps to protect people from dangerous chemicals like glyphosate."Monsanto Roundup herbicide lawyers are helping families and individuals with a free consultation and no obligation before filing a lawsuit claim.
Monsanto's possible undue influence over officials at the Environmental Protection Agency has already been exposed to the light of day as internal Monsanto correspondence revealed in court that Monsanto officials were confident that the glyphosate supporters within the EPA could suppress any studies that pointed to glyphosate being carcinogenic before they reached the media and the public. According to the National Resource Defense Council blog, "In April 2015, now-retired EPA Pesticide Office official, Jess Rowland told Monsanto's Dan Jenkins, "If I can kill this I should get a medal", according to internal Monsanto emails that have now been made public. Jenkins subsequently emailed his Monsanto colleagues: "I doubt EPA and Jess can kill this, but it's good to know they are going to actually make the effort now to coordinate due to our pressing and their shared concern that ATSDR is consistent in its conclusions with EPA."
In addition, the EWG writes that a key European scientific report stated that "the EPA ignored a large number of independent, peer-reviewed studies that link glyphosate to cancer in humans. Instead, the report found, the EPA used research paid for by Monsanto to support the agency's position that glyphosate is not carcinogenic." Finally, the EPA statement completely sidesteps the critical fact that certain high levels of glyphosate have been found in humans and while those levels are within acceptable government-mandated limits for adults they are many times greater than the glyphosate limits for children. Glyphosate is showing up in more and more packaged foods that we feed our children including most breakfast cereals and breakfast bars putting the future health of children in question.
More Recent Roundup Cancer Lawsuit News:
Lawyers for Roundup Cancer Lawsuits
Attorneys handling Roundup cancer lawsuits for leukemia, non-Hodgkin lymphoma, and multiple myeloma offer free, no-obligation case review for individuals and families who believe they may have grounds to file a Roundup cancer lawsuit. Working on a contingency basis, these attorneys are committed to never charging legal fees unless they win compensation in your Roundup cancer lawsuit. The product liability litigators handling Roundup claims at the Onder Law Firm have a strong track record of success in representing families harmed by dangerous drugs and consumer products.