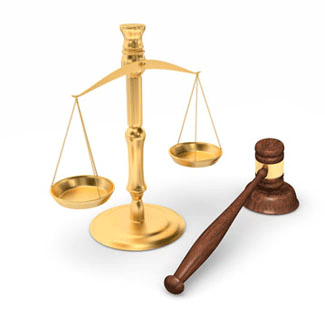 Expert Demonstrates Glyphosate Bio-accumulates on the Skin
Expert testimony held up to cross-examination when a toxicologist for the plaintiff showed that glyphosate can be absorbed in cancerous quantities through bio-accumulation on the skin
Friday, July 27, 2018 - Monsanto's attorneys in the DeWayne Johnson Roundup lymphoma trial have been trying to discredit scientists and their studies that conclude that glyphosate, the active ingredient in Monsanto's Roundup herbicide caused the plaintiff's non-Hodgkin's lymphoma, a rare form of cancer. Johnson's body is covered in cancerous legions and the plaintiff alleges that he was not warned to use a "waterproof" protective suit when spraying the chemical. Johnson worked as a groundskeeper for a California public school and used Roundup regularly for about four years. Johnson's attorneys claim that it is Roundup's contact with Johnson's skin that resulted in a bioaccumulation of the chemical with carcinogenic consequences. One expert for the plaintiff is an expert in the bioaccumulation of glyphosate and the resultant carcinogenic effects.
Throughout the Johnson Monsanto trial, lawyers for the defense have been able to show on cross-examination that scientists testifying for the plaintiff changed their stories in court, however slightly, from that which they had given during sworn depositions, a classic defense strategy. According to www.courthousenews.com "The strategy has seemingly worked, with Monsanto flagging six instances in which an expert testified differently on the stand that he had in his depositions, an instance in which a second expert omitted key details from his testimony showing Roundup couldn't have caused Johnson's cancer; and an instance in which a third expert purportedly lied publicly about his paid consulting work on glyphosate, the controversial active ingredient in Roundup." One recent toxicologist for the plaintiff, however, stayed firm when cross-examined and defended the statements of glyphosate bioaccumulation that he had made in his 14-hour deposition.
William Sawyer, a toxicology consultant for Toxicology Consultants & Assessment Specialists LLC, testified that he had found no evidence that glyphosate bioaccumulates in human flesh however his studies indicate that it does bioaccumulate on the skin and then is absorbed in more toxic, potentially carcinogenic quantities into the bloodstream. Lawyers for the plaintiff were also able to show that Monsanto "internally determined" that waterproof protective clothing should be worn when using Roundup on an industrial basis. Memos showed Monsanto executives knew that Roundup caused skin irritations and that such irritation could allow for greater absorption into the bloodstream through direct contact. DeWayne Johnson's cancer is primarily skin based allegedly due to such exposure.
Demonstrating bio-accumulation of glyphosate on the skin in carcinogenic quantities is the first unrefutable evidence that glyphosate does indeed cause cancer in humans. IARC studies showed that glyphosate was carcinogenic in mice when given to them in large quantities. Monsanto lawyers argued that the chemical is safe when used in smaller quantities as directed and that the IARC's opinion that glyphosate is "probably carcinogenic" is based on a false premise. Sawyer's testimony of skin bioaccumulation validates the IARC's glyphosate cancer finding all the more. Thousands of plaintiffs suing Monsanto, also claiming that glyphosate causes their cancer, are eagerly awaiting the outcome of the precedent-setting DeWayne Johnson, Monsanto Roundup cancer trial.
Source: https://www.courthousenews.com/toxicologist-claims-roundup-causes-cancer-in-monsanto-trial/
More Recent Roundup Cancer Lawsuit News:
Lawyers for Roundup Cancer Lawsuits
Attorneys handling Roundup cancer lawsuits for leukemia, non-Hodgkin lymphoma, and multiple myeloma offer free, no-obligation case review for individuals and families who believe they may have grounds to file a Roundup cancer lawsuit. Working on a contingency basis, these attorneys are committed to never charging legal fees unless they win compensation in your Roundup cancer lawsuit. The product liability litigators handling Roundup claims at the Onder Law Firm have a strong track record of success in representing families harmed by dangerous drugs and consumer products.