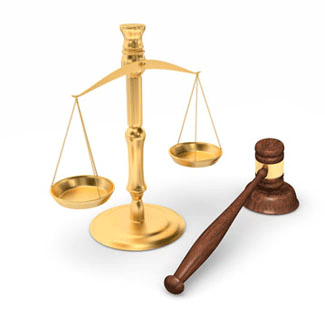 Roundup's Adverse Publicity Is Forcing Local California Governments To Ban Using The Weedkiller
California's local elected officials would look incompetent allowing a chemical that the state considers to be carcinogenic to be sprayed around schools, parks, and other government-run properties
Monday, March 25, 2019 - Los Angeles County is doing the responsible thing and discontinuing the use of Roundup herbicide in all public places while it studies the firestorm of legal controversy surrounding the weedkiller. The decision was made by the county's Board of Supervisors on the same day as a California jury decided that glyphosate, the active ingredient in Roundup herbicide, caused a California man's non-Hodgkin's lymphoma, a rare but deadly form of cancer. A California jury determined that the scientific evidence presented by 70-year old Edwin Hardeman was sufficient to conclude that glyphosate "substantially contributed" to his non-Hodgkin's lymphoma, a rare and deadly form of cancer. The trial will now proceed to the damages phase to determine the amount of money to be awarded to the plaintiff.
Over 11,000 lawsuits are pending against Bayer, the company that acquired Monsanto in a merger earlier in 2018. Monsanto is already required to compensate California school groundskeeper DeWayne Lee Johnson $79 million for causing his cancer, a drop in the bucket considering Monsanto earns over $62 billion dollars per year selling the weed killer. According to US News, the Los Angeles County ban joins "more than 50 cities and counties (that) have banned the chemical, according to the nonprofit, nonpartisan Environmental Working Group, which has long spoken out against the use of glyphosate." The ban is considered to be the right thing to do for county officials in the state of California. Roundup's key ingredient, glyphosate, was added to the state's official Proposition 65 list of chemical sold in the state that causes cancer earlier in the year. Monsanto roundup attorneys representing families and individuals in the United States offer a no obligation free consultation before filing a claim against Monsanto.
The state's inclusion of glyphosate comes in response to a key international cancer research organization pronouncing glyphosate to be a carcinogen. The International Agency for Research on Cancer (IARC), a division of the World Health Organization (WHO), put glyphosate in the category of chemicals that "probably cause cancer." The organization's determination was in response to glyphosate testing positive for causing cancer in laboratory rodents.
The Pasadena California Weekly reports that the LA County ban follows others in the state. "Pasadena city officials stopped using Roundup in 2018, according to City Manager Steve Mermell. All told, there are local and state government glyphosate restrictions or bans in place in 13 states. Other California cities to take action on use of the herbicide include Los Angeles, Burbank, Carlsbad, Encinitas, Thousand Oaks, Irvine, and Richmond."
Lawyers for Monsanto are adamant that scientific studies prove that glyphosate is harmless and that Roundup,when used as directed, is harmless also. The company's defense of glyphosate was dealt a harsh blow several weeks ago when documents revealed at trial pointed to Monsanto company executives ghostwriting scientific studies to skew the results toward glyphosate being safe for humans and also the company's illegally influencing officials at the EPA to "squash" any scientific findings regarding glyphosate being carcinogenic.
More Recent Roundup Cancer Lawsuit News:
Lawyers for Roundup Cancer Lawsuits
Attorneys handling Roundup cancer lawsuits for leukemia, non-Hodgkin lymphoma, and multiple myeloma offer free, no-obligation case review for individuals and families who believe they may have grounds to file a Roundup cancer lawsuit. Working on a contingency basis, these attorneys are committed to never charging legal fees unless they win compensation in your Roundup cancer lawsuit. The product liability litigators handling Roundup claims at the Onder Law Firm have a strong track record of success in representing families harmed by dangerous drugs and consumer products.