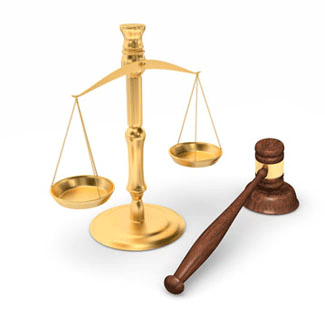 Roundup Cancer Trials To Be Expedited Due To California Terminal Illness Law
A law in California allows elderly plaintiffs and those with terminal illnesses to have their trials moved to the front of the list
Wednesday, September 19, 2018 - DeWayne Johnson, a California school groundskeeper, was recently awarded $289 million for cancer that was caused by coming in direct contact with Roundup herbicide. The magnitude of the award has attracted media attention that Monsanto's flagship product Roundup herbicide containing glyphosate, may be carcinogenic and cause cancer. Thousands of individuals that work in occupations that are required to use Roundup on a regular basis. Farmers, gardeners, landscapers, and thousands of state, local and federal maintenance workers, come into contact with the chemical on a regular basis and do so for years and maybe decades.
More and more Roundup cancer cases, like that of DeWayne Johnson, are being expedited. Close to 9000 people are suing Bayer/Monsanto for failing to warn them to wear waterproof protective clothing to avoid direct skin contact with glyphosate, Roundup herbicide's active ingredient. Although it can take months and sometimes years for a case to actually get to court, Johnson's case was heard quickly because of a California law that gives preference to plaintiffs that are elderly and have terminal illnesses. According to Bloomberg, executives at Bayer and Monsanto were looking forward to their merger because it would give them more resourced to fight the cases against them as long as they had the time to prepare to do so. The company was counting on the lag of up to a year before the next case but plaintiffs are citing the California terminal illness law to have their cases expedited. According to section 36 of the California Code of Civil Procedure: A party to a civil action who is over 70 years of age may petition the court for a preference, which the court shall grant if the court makes both of the following findings: The party has a substantial interest in the action as a whole: and the health of the party is such that a preference is necessary to prevent prejudicing the party's interest in the litigation.
Bayer and Monsanto could be in for legal problems as significant as those the tobacco and asbestos industries have faced in the past given the outcome of the DeWayne Johnson-Roundup cancer trial. It is not possible to prove, from a legal standpoint, that cancer in general and lymphoma specifically are caused by one substance or another. It is impossible to definitively prove that smoking causes cancer by biopsying a lung cancer tumor. "All they had to prove was whether Roundup was a "substantial contributing factor" to his illness, according to CNN. The International Agency for Cancer Research in Lyon France, a division of the World Health Organization has issued the statement that glyphosate is "probably" carcinogenic. The State of California has placed glyphosate on their list of chemicals sold in the state that cause cancer. Roundup lymphoma lawsuits will not be class action lawsuits in which claimants may anticipate receiving only a small, symbolic settlement. A federal judge in California was looking to schedule the next four cases for the spring of 2019.
More Recent Roundup Cancer Lawsuit News:
Lawyers for Roundup Cancer Lawsuits
Attorneys handling Roundup cancer lawsuits for leukemia, non-Hodgkin lymphoma, and multiple myeloma offer free, no-obligation case review for individuals and families who believe they may have grounds to file a Roundup cancer lawsuit. Working on a contingency basis, these attorneys are committed to never charging legal fees unless they win compensation in your Roundup cancer lawsuit. The product liability litigators handling Roundup claims at the Onder Law Firm have a strong track record of success in representing families harmed by dangerous drugs and consumer products.