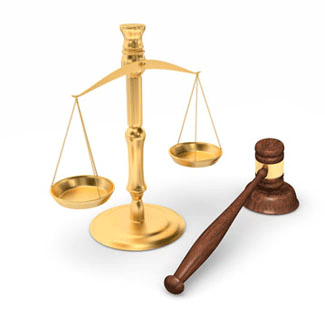 Germany Commits to Saving The Bees And Bans The Use of Glyphosate
Albert Einstein is quoted as saying that if all bee species were to die off human life would also cease to exist in just four more years
Monday, September 16, 2019 - Germany is following in the footsteps of Austria and has announced a phased ban of glyphosate throughout the European country. The ban will become effective in 2023 when the current EU agreement to license glyphosate expires. German scientists and health experts have concluded that glyphosate, the active ingredient in Monsanto's Roundup herbicide is responsible for the nation's bee die off. ScienceNews.org just reported in an article entitled "U.S. honey bees had the worst winter die-off in more than a decade." that the global bee populations continue to die at an alarming and unsustainable rate. Bees and other insects are essential to cross-pollinate plants and whatever harms bees also harms human beings. Germany's Chancellor Angela Merkel hopes that the phased-in approach will give the nation's farmers a chance to retool and adapt to using alternative methods for controlling weeds. The gradual ban will also give Germany's Bayer corporation, the parent company of Monsanto, some time to develop a less controversial alternative to Roundup and the company has announced allocating 5 billion dollars in 2020 to developing new herbicides to replace Roundup. Merkel announced that all of Germany's parks, home gardeners, and insect-rich environments such as lakes and waterways will be prohibited from using glyphosate during the first year of the ban. Other prominent European countries that have banned or restricted the use of glyphosate are the Netherlands, France, and Italy. Monsanto cancer lawsuit attorneys represent all persons harmed by the use of the glyphosate weed killer known to cause cancer.
The current global bee die-off, as serious as it may be, is only the tip of the iceberg when it comes to glyphosate's potential to damage human health. Glyphosate has been branded as being probably carcinogenic by the International Agency for Research on Cancer (IARC) and the Roundup herbicide is on the State of California's list of products sold in the state that cause cancer. Many municipalities in environmentally conscious states like California and Florida have banned the spraying of the chemical on school playgrounds and on municipal parks where children are likely to play. While banning glyphosate products like Monsanto/Bayer Roundup herbicide may sound like an intelligent thing to do some complications could make the move counterproductive.
One reason why it may be better to dance with the devil you know is that there is no guarantee that the chemicals and methods that are used to replace Roundup will be any safer and experts argue that the glyphosate-alternatives could be even more dangerous to human health. Another roadblock to banning glyphosate is that such an action would require that a nation's farmers find a suitable alternative weed killer or go out of business. Farmers around the world agree that they could not continue to produce their crops if they were forced to return to the costs and difficulties of mechanical weed control methods. Monsanto and Bayer have consistently defended glyphosate and roundup as a safe and cost-effective way for farmers to control weeds and reduce the cost of feeding the world.
More Recent Roundup Cancer Lawsuit News:
Lawyers for Roundup Cancer Lawsuits
Attorneys handling Roundup cancer lawsuits for leukemia, non-Hodgkin lymphoma, and multiple myeloma offer free, no-obligation case review for individuals and families who believe they may have grounds to file a Roundup cancer lawsuit. Working on a contingency basis, these attorneys are committed to never charging legal fees unless they win compensation in your Roundup cancer lawsuit. The product liability litigators handling Roundup claims at the Onder Law Firm have a strong track record of success in representing families harmed by dangerous drugs and consumer products.